XREAL Massage Chair DR-XR 955
The XREAL massage chair DR-XR 955 takes "massage therapy" to the next level.  Additional professional massage functionality and features are included in this massage chair.  Back rollers and enhanced massage choreography provide a full-body massage from head to toe. Delivering soothing relief to areas ignored by many other massage chairs.  Since the XREAL massage chair DR-XR 955 utilizes expertly designed massage sessions and manual massage combinations.  This means that you'll get the customized massage therapy and relief you want and your body needs.
Receive a coupon by filling out the form
Free shipping
We offer free shipping nationwide at no cost to you.
10-Year Warranty
Industry-leading warranty. Relax with assurance.
Easy Financing
Need a flexible payment option? We've got them!
30-Day Free Trial
You can return your massage chair hassle-free.
Therapy
Support for Neck, shoulders, back, calves, and feet.
Reduce stress and increase relaxation.
Reducing pain and muscle soreness and tension.
Improving circulation, energy and alertness.
Lowering heart rate and blood pressure.
Improving immune function.
Features
Full body spa heating: backrest
Human Like Massage Experience (HLME)
Armrest massage
5D Massage Technology
8 full body massage presets
Meditation programs
Yoga program
270-degree angle of full body stretching
Body scanning sensor
Automatic extending footrest
Manual settings with save feature
Control languages: English and Vietnamese
High-quality massage chairs
Serial number and chair details Embossed on the stainless steel plate
Durable leather
LED Lights
Wired control
Negative Ionizer fans
Zero wall sliding
Silver and chrome panels
Mobile Phone
Mobile app for iOS and Android
Bluetooth connectivity
Wireless Bluetooth speakers
Additional information
Model: DR-XR955
Weight: 320Lbs
Voltage: 120V
Capacity: 230W
Safety: Class I
Warranty: 10 Years
Dimensions: 73 x 30 x 33 (inches)
Available Colors: Brown, Red
Experience Health and Wellness Results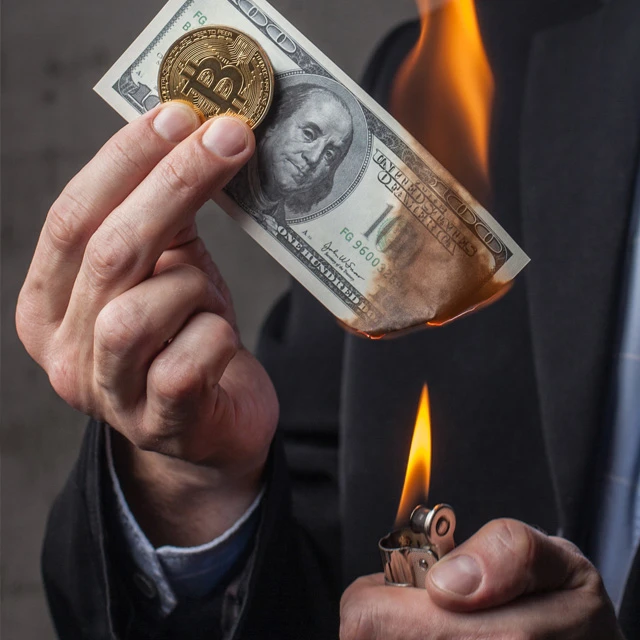 Stop wasting money
Our Dr.Care massage chairs are an inexpensive alternative to costly massage therapist and therapeutic spas. You'll also eliminate the need to travel to receive a massage and just come home to sooth your body daily.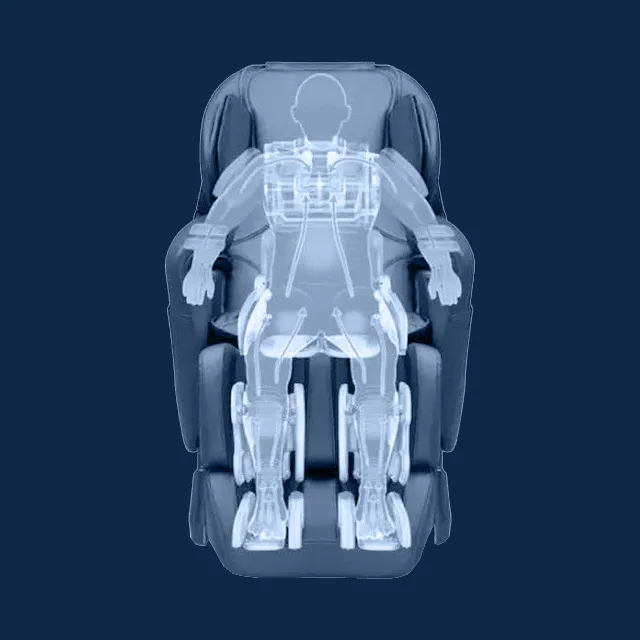 Full Body Massager
From your neck and shoulders and all the way down to your feet, Dr.Care massage chairs are made to pinpoint all the areas in your body where you experience pain and aches.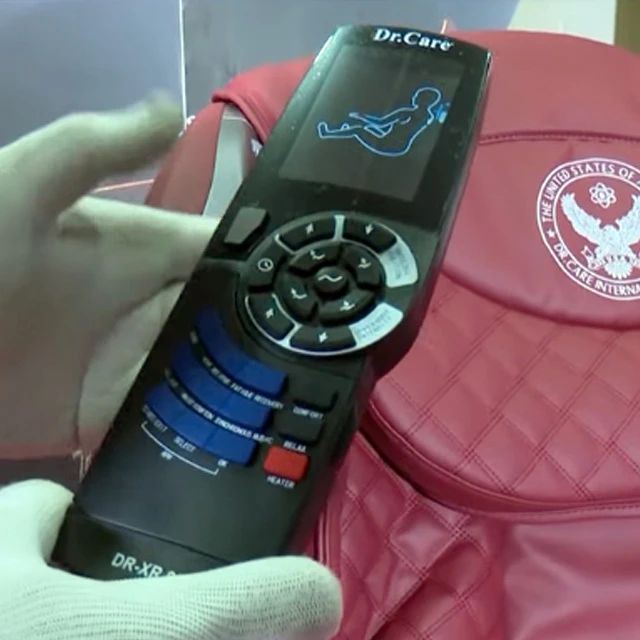 Simple Control
Our wired remote has manual and eight full body massage presets that you can choose from. From the display you can view how the chair scans your body and make adjustments.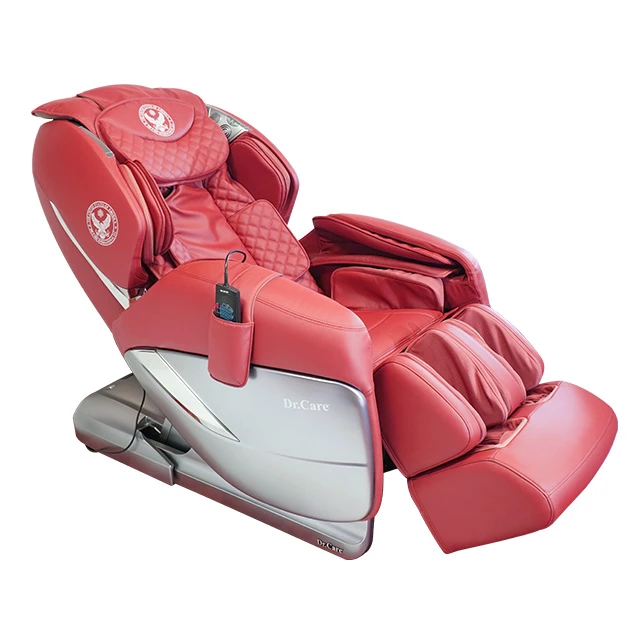 Full Body Therapy
The DR-XR 955 lets you access various full body massages that can pinpoint the areas that experience stress and pain. From thr shoulders down to your feet you'll feel immediate relief.
Only logged in customers who have purchased this product may leave a review.