See if you are pre-approved for our Dr.Care Massage Chair financing offers with no harm to your credit.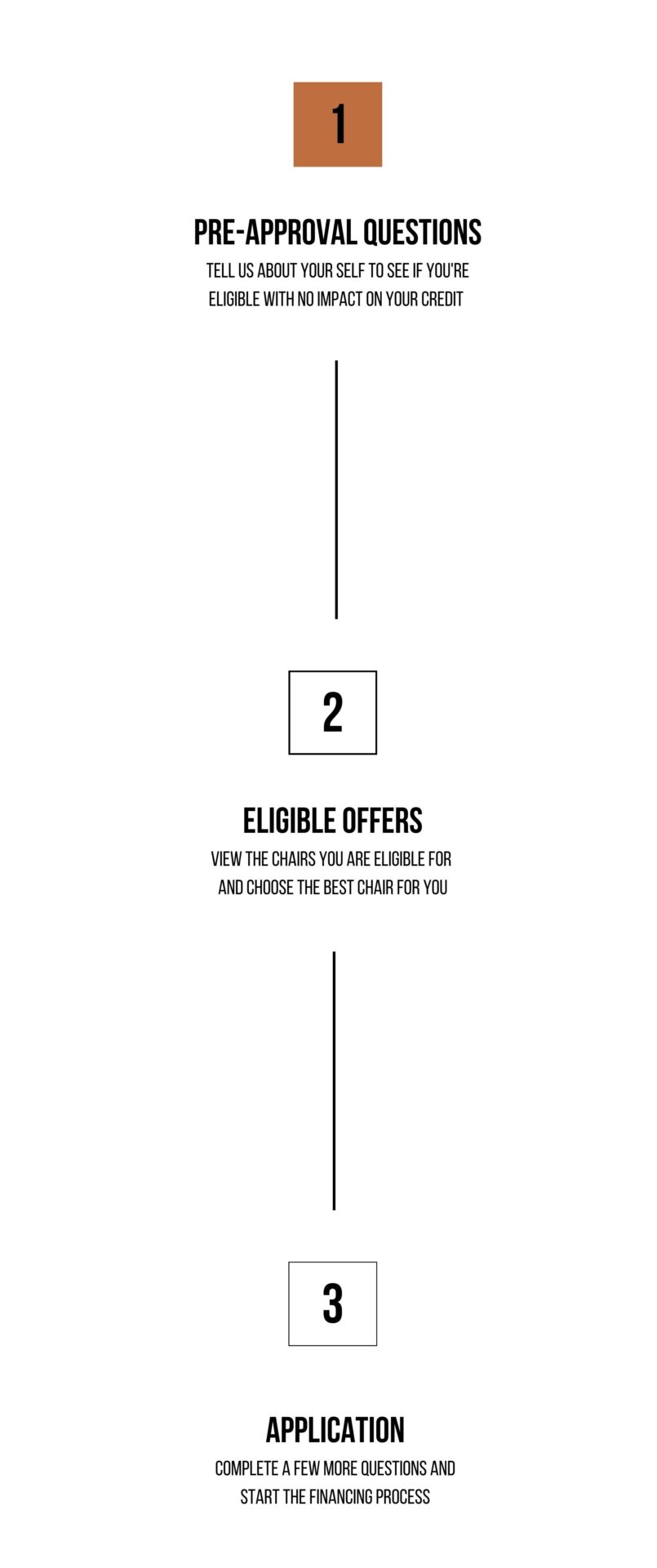 We will consider your eligibility for all models currently in stock.
When your pre-approval application is submitted, one of our agents will assess your answers and email you as soon as your options are available.
We maintain a variety of physical, electronic, and procedural safeguards to protect your personal information. We use commercially reasonable tools and techniques to protect against unauthorized access to our systems. Also, we restrict access to Personal Information to those who need such access in the course of their duties for us. Your own efforts to protect against unauthorized access play an important role in protecting the security of your personal information.