Best Massage Chair-2022
Living with daily pain due to stress and tension can impact your quality of life and be debilitating. Unfortunately, not all of us have the time and/or consistent resources to book multiple sessions per week with a massage therapist.
If you're someone who experiences pain from occupational stress, an injury, or a musculoskeletal disorder, you may benefit from a massage chair. Massage chairs are a great way to relieve pain from stress and tension. It's important to find the best massage chair, and that's what we're here to look into!
The Best Massage Chair :
Features, Pricing, Quality, Warranty, Customer Care,
We looked at various this when comparing Massage chairs and finding the best massage chair of 2022. We tested the Osaki os, Dr.Care Massage Chair, Real Relax massage chair, Homedics Shiatsu elite ii, Human touch wholebody 7.1. Yes there are OPTIONS but which one IS THE BEST?
This article was made to help you in navigating finding your chair and the best massage chair to bring to your living room, office, or wherever you oasis of paradise resides.
A Luxury full-body Massage chair promises comfort, relaxation, and self-indulgence, but shopping for a chair on the market can be stressful. You have numerous models to choose from—many of which merely vibrate, rather than knead, or state all the bells and whistles like "Zero gravity" "Sl track massage" "body scanning," and "Compression therapy" without proper research and development.
After testing various models from some of the top brands, we think the Dr.Care Massage uphold's the true name as America's #1 premium massage chair
When shopping for a massage chair, there may be innovative features that appeal to you more than others. Based on expert guidance and research, features that can be found in the best massage chairs include a variety of intensity levels, multiple points of massaging contact, and an S or SL track. 
There are three types of massage tracks—S, L, and SL available in a massage chair
The S-track mimics the S shape of your spine, while the L track will cover the length of your back, all the way down to your glutes.
The SL-track is a newer version massage chair, which combines the movements of both S and L-tracks by hitting your spine as well as your lower back and glutes.
Dr.Care Massage chair
Dr. Care Massage chairs provide one of the best full body massage chairs with features like Zero gravity, best SL track massage chair, body scanning, voice control, bluetooth speakers, space saving technology, and so much more!
Dr. Care massage chair offers some of the newest technology that ACTUALLY mimics human touch, various massage styles (such as deep tissue massage Shiatsu massage), body scan technology, best zero gravity.
This Dr.Care massage chair is a premium chair and is comfortable to sit in and sturdily built, and it massages the entire body.
It also outperformed other massage chairs on the market from head to toe in key areas like specialized rollers, compression therapy, options for automatic features, quality of materials used, and more!
Dr.Care massage chair also offer a 10 year + 5 year leather warranty with every chair at no additional cost! Free shipping, 30 day in home trial and the best part? In house financing options with 0% interest for 36 months.
Here are some options to consider:
Best overall- (Pricing + Features)
DR-XR-923 -Dr. Care Massage chair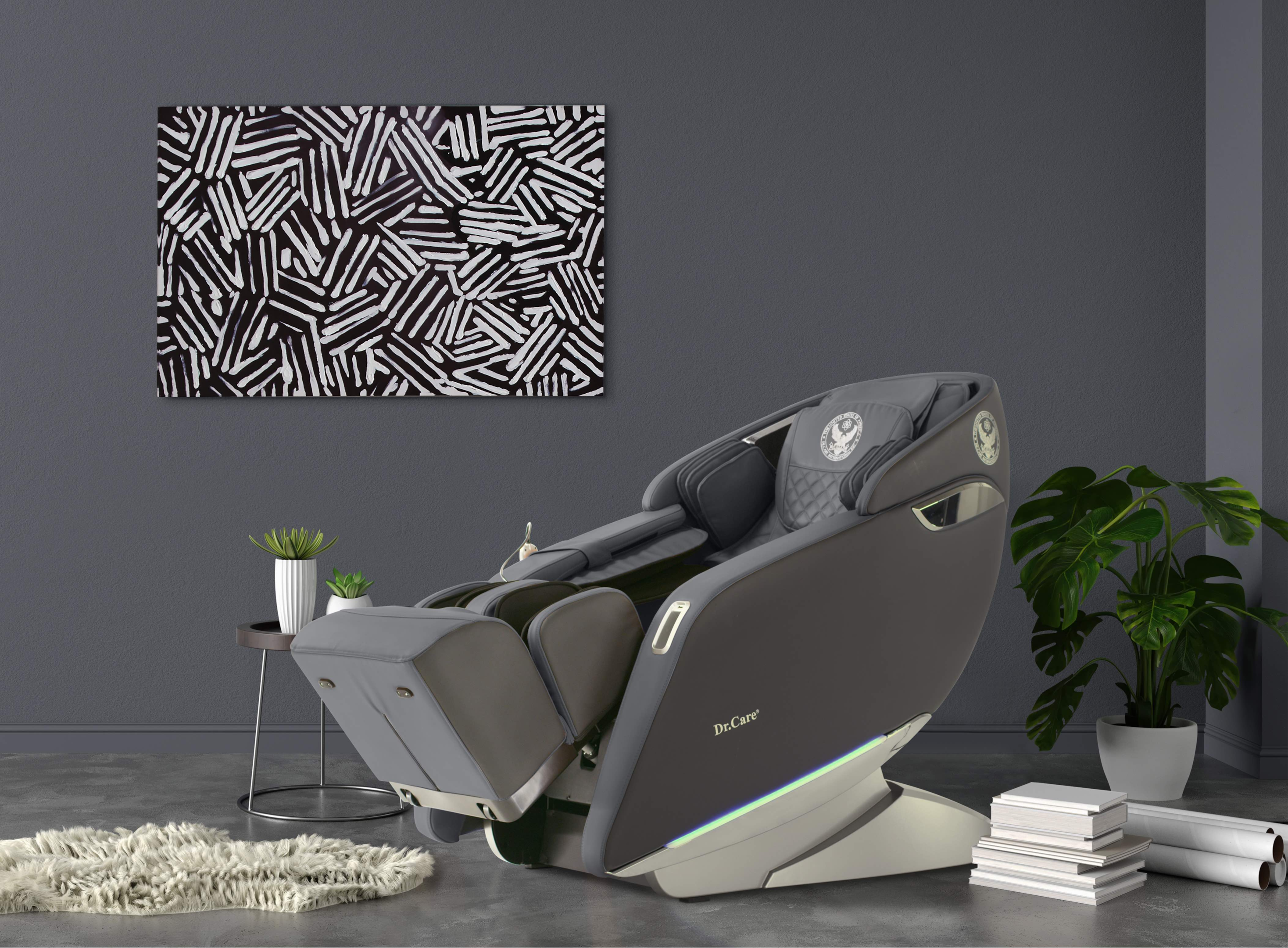 DR-XR 923 massage chair incorporates hands-free voice control to let you select one of your customized presets. While you sit, the chair scans your body to pinpoint the areas, to relieve your body of pain, muscle soreness, and stress.
The DR-XR-923 has features like
3d Foot Roller
The Dr-xr-923 zero gravity massage chair is a full body massage chair that incorporates built in such a way that the roller heads allowed to protrude from the track to bring your massage to places that are typically neglected by your average chair.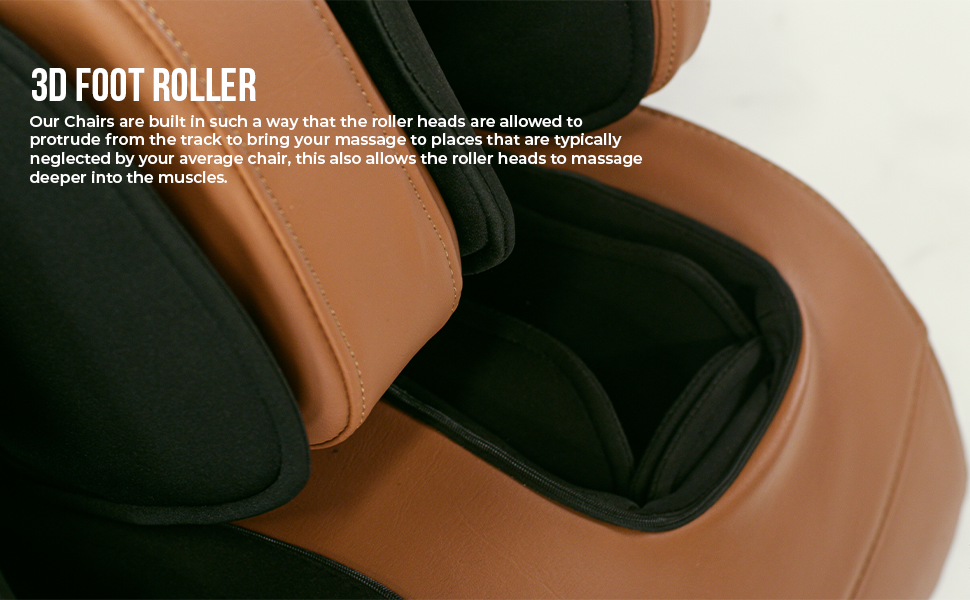 Shoulder & Arm Compression + Leg and foot massage
Not only do these airbags inflate and deflate to compress your body but they also hold you in place as the massage chair runs through a full-body stretch mode.
Talk about a comprehensive massage chair!
The air bags also work in areas such as shoulder, hips, back, legs, calf, and foot helping with muscle tension, and help enhance blood flow and tackle back pain.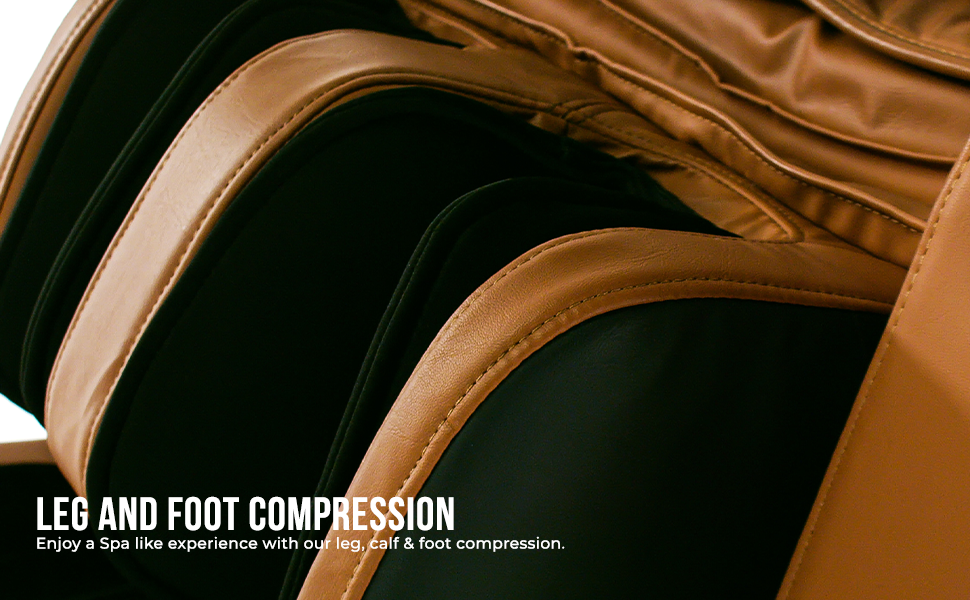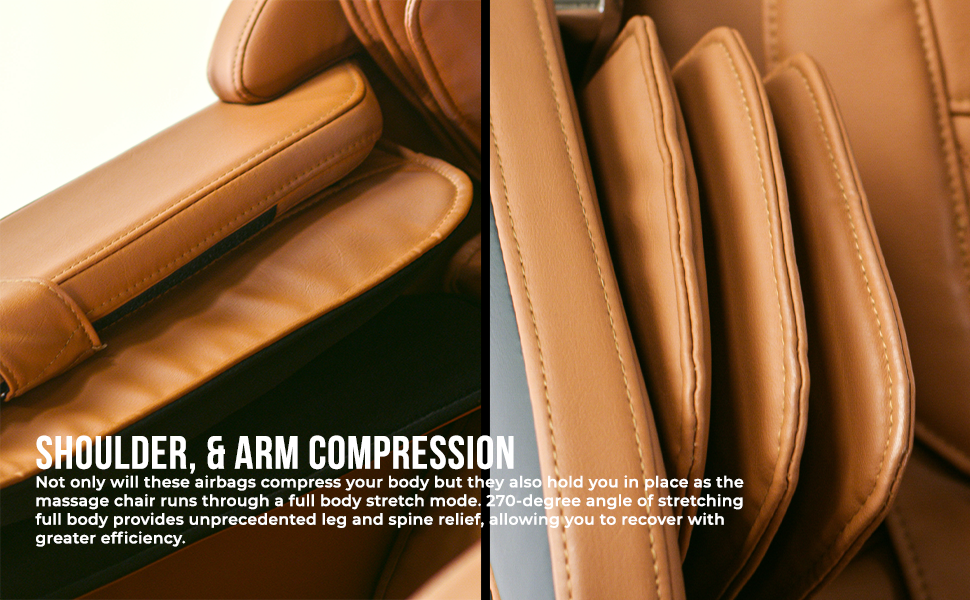 S/L-Track Massage
Longest S/L-track massage chairs are one the most popular options because they offer the in-depth massage of standard track models while extending further down for a more complete massage
The chair is operated via remote control, with options to download the app on phone.
Dr.Care massage chair DR-Xr-923 also comes with full body heating function for heat therapy, You can choose from the many massage programs and experience this massage chair in the comfort of your living room.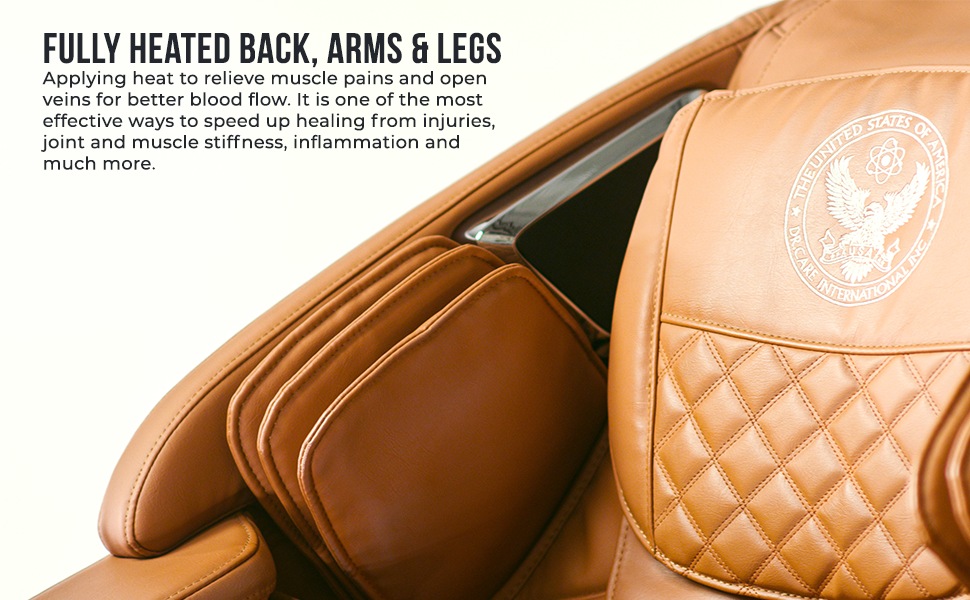 Best full body massage chair and extensive foot massage:
Dr. Care DR-XR-966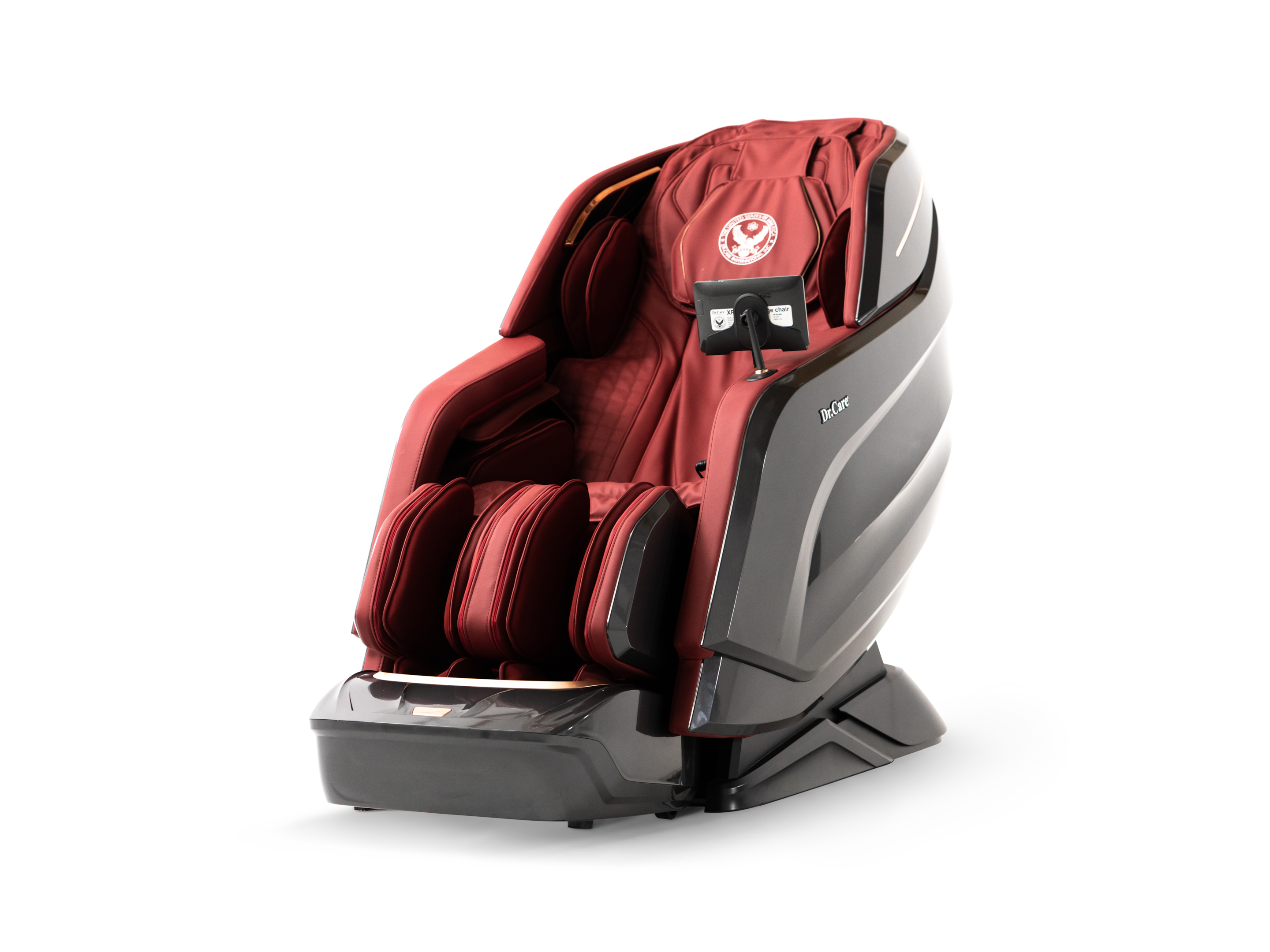 When we dive into the best Zero gravity massage chair for best massage that also has the best full body and comprehensive kneading and rolling for calves and feet, we would have to say the DR-XR-966 massage chair takes the win!
The Dr. Care DR-XR-966 is a heated massage chair with the zero gravity feature, It has various massage modes with 3D and 4D massage rollers to target aches and pains in ares like Neck and shoulders, lower back, legs and feet. The body scan technology along with the various customizable features make for a unique and relaxing massage experience.
This massage chair is especially great with the legs and feet with human like massage, heat, extendable footrest and helps with blood flow. Not just on your feet but also after a full body massage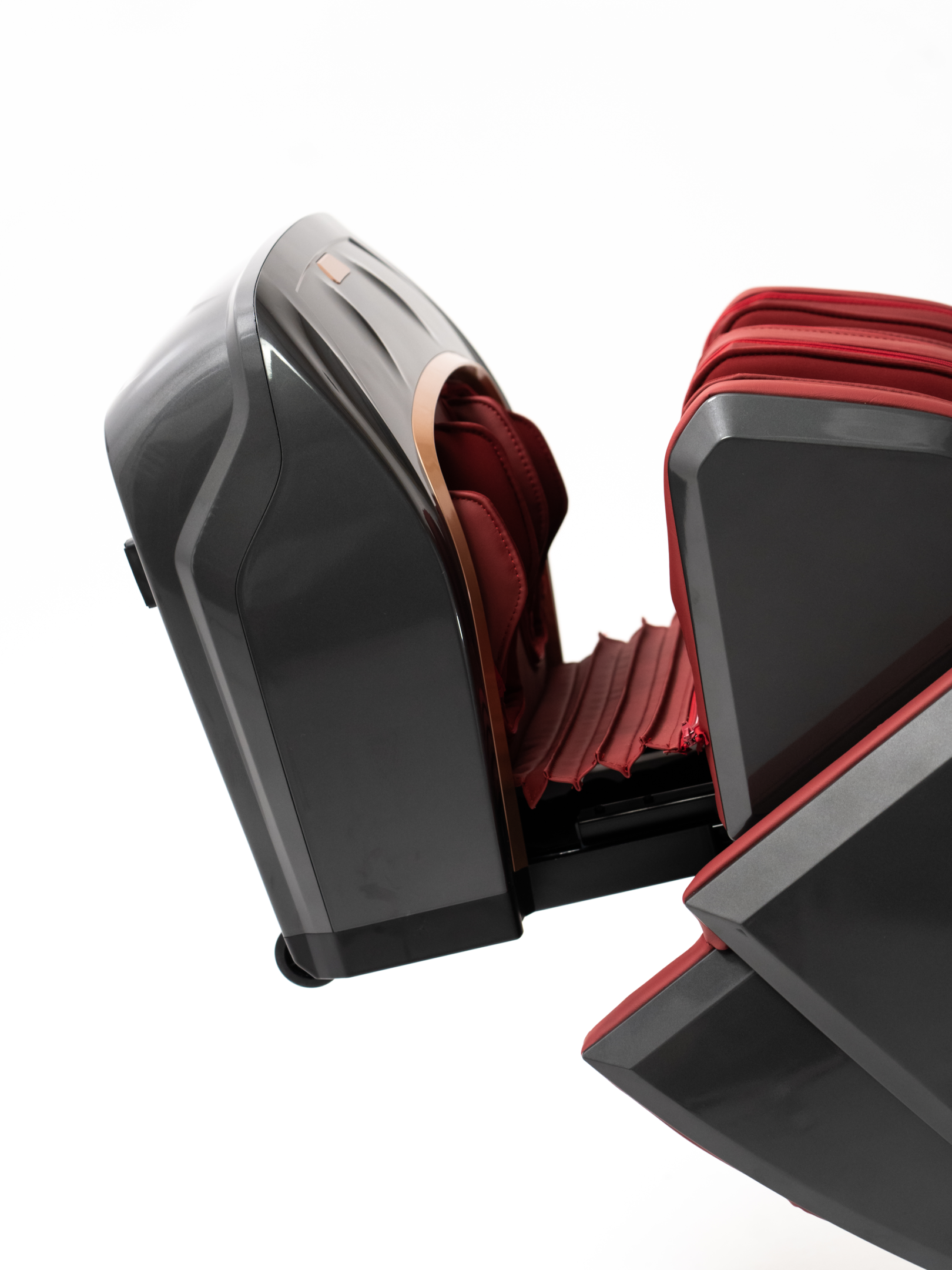 With the best portable tablet to control the intensity, precision, massage programs, zero gravity reclining, lumbar heat, kneading tapping, shiatsu massage, bluetooth connectivity, and extra features found with this massage chair model.
There's no doubt, this is one of the best massage chairs!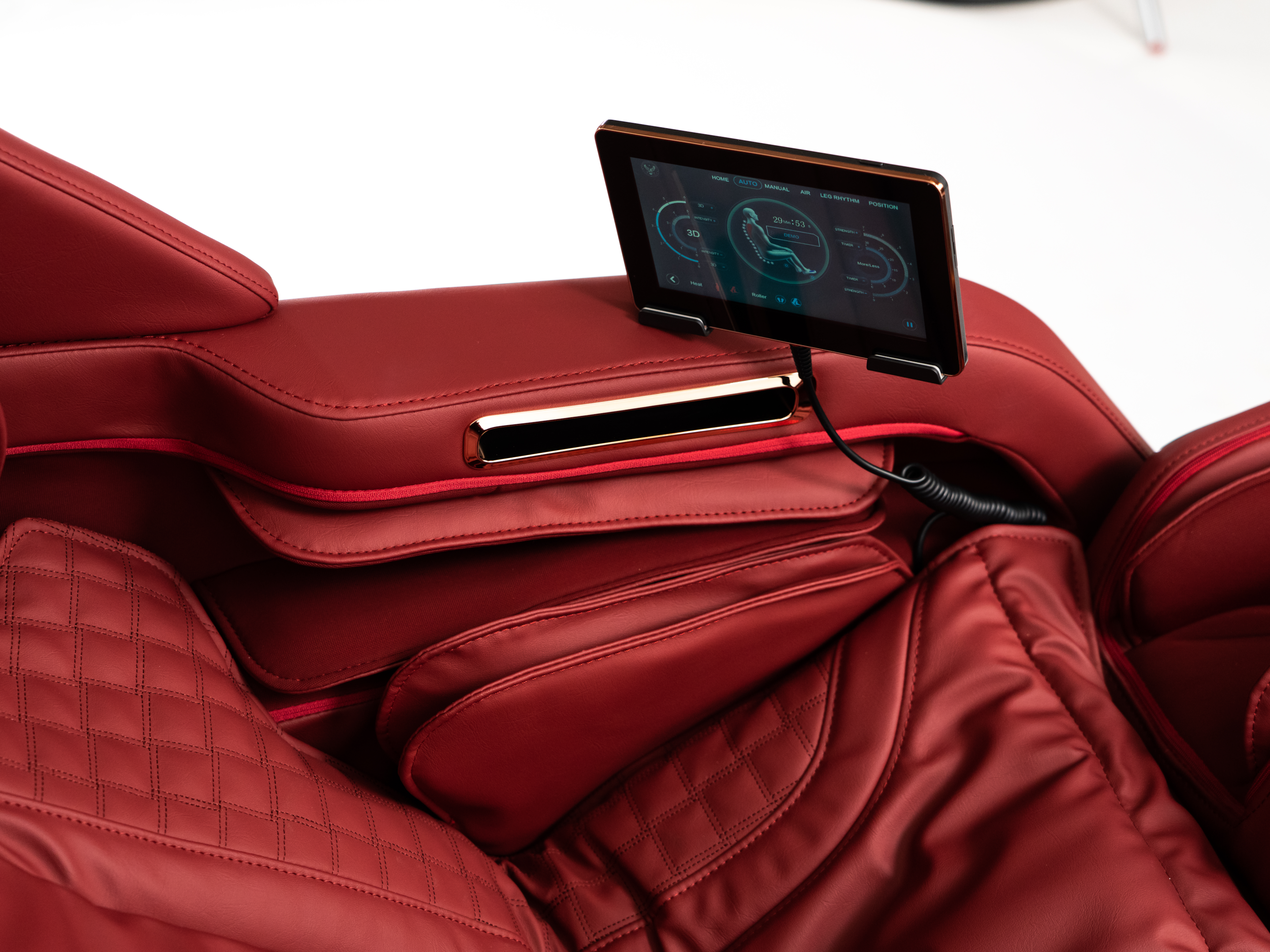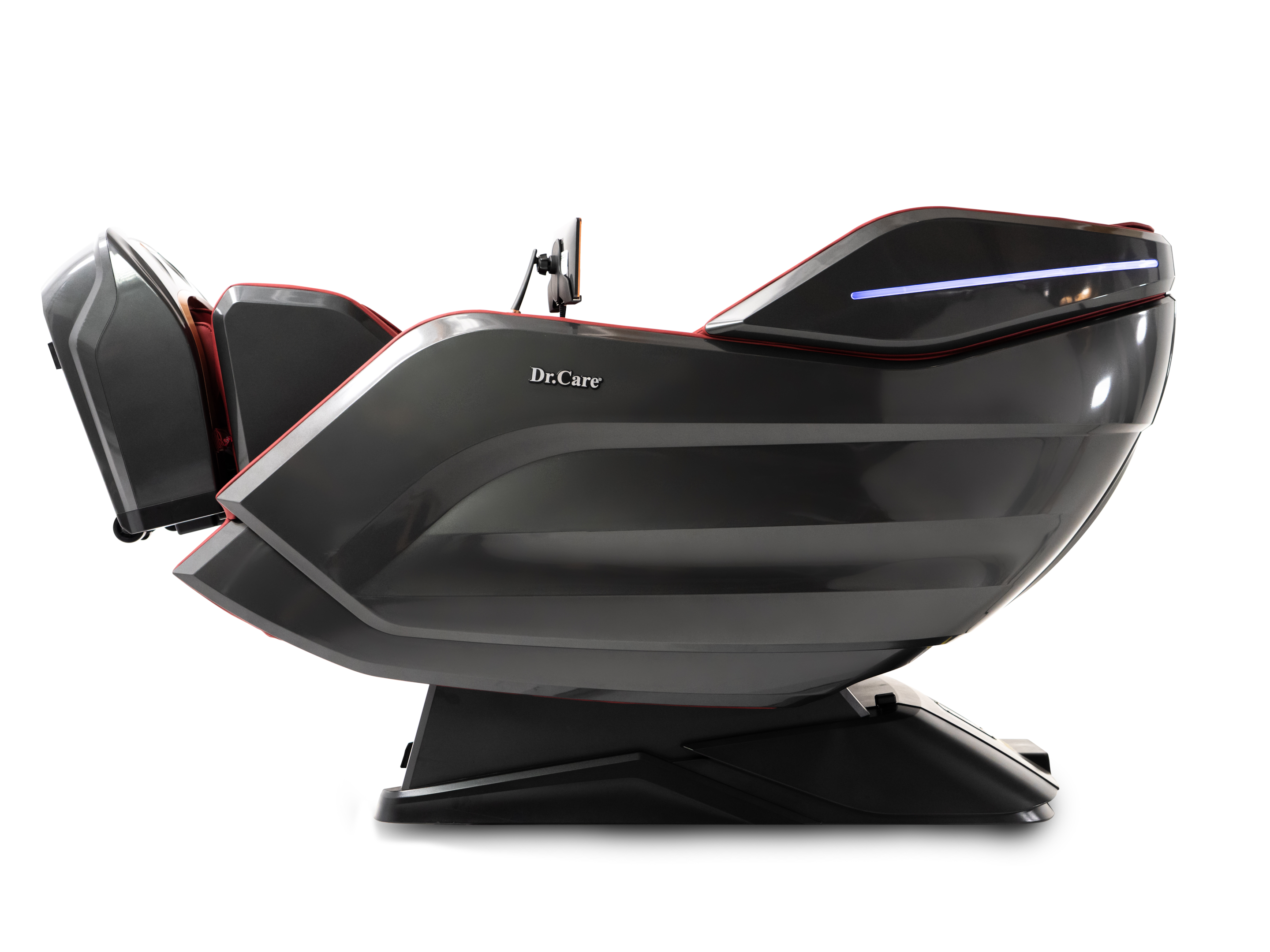 Best Massage chair: Luxury, designs, feature, size and beyond
Dr. Care DR-SS-919X -Spaceship massage chair
When talking about which zero gravity massage chair is the best and luxury you can afford, there's only one spaceship chair that comes to mind!
The DR-SS-919X is one of the best massage chairs on the market.
This massage chair Considered the Lamborghini massage chair
The Space Ship Massage Chair (DR-SS 919X), comes with many features and aesthetics not found in many other models.
Dr. Care DR-SS-919X massage chair has a futuristic look and high-end paint color will not just transform your living room, but also alleviate stress and pain you're experiencing.
The controls are easily accessible on the arm of the massage chair and using the tablet. Once you sit down in it, you'll be experiencing the most blissful massage you ever had.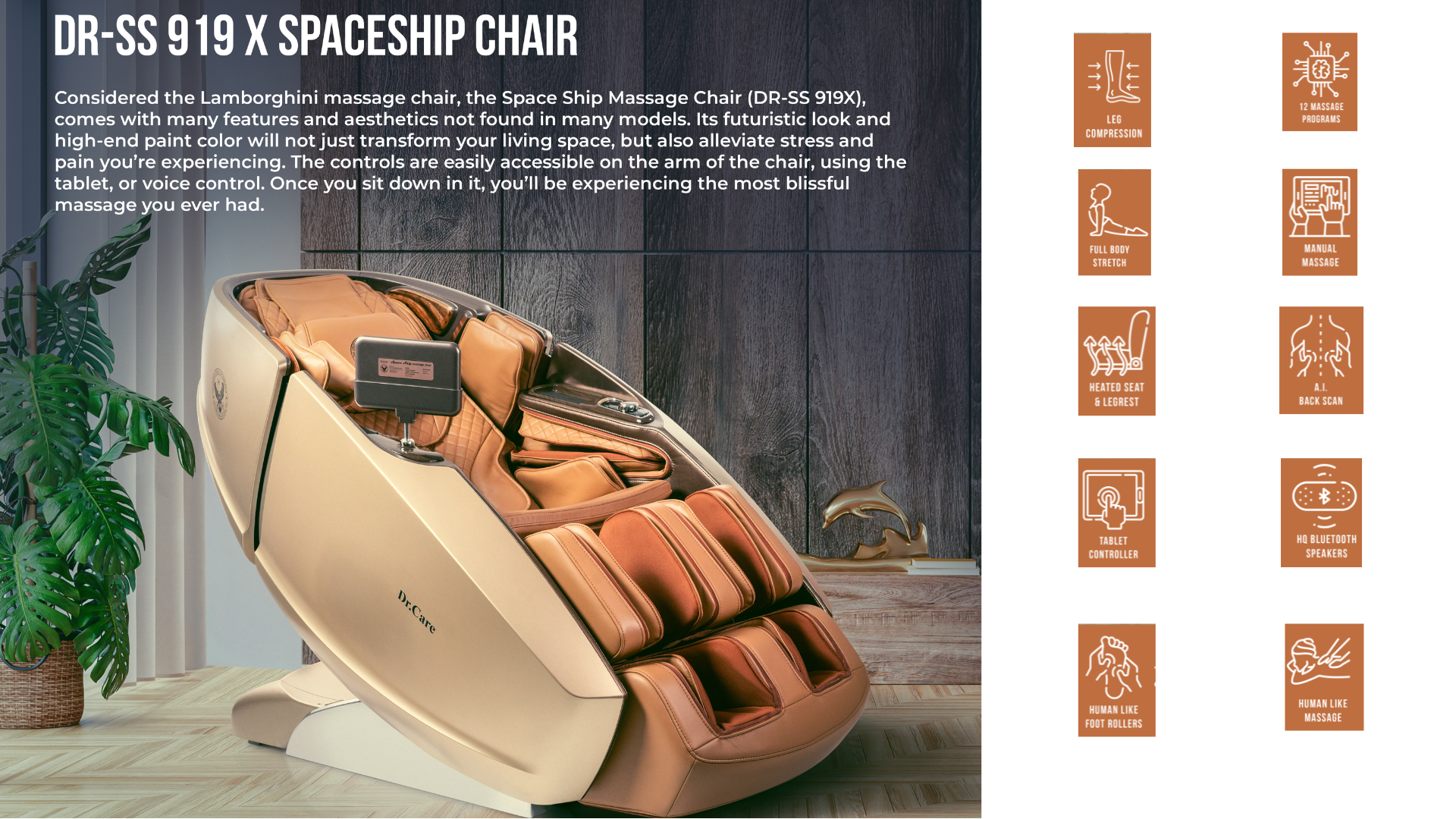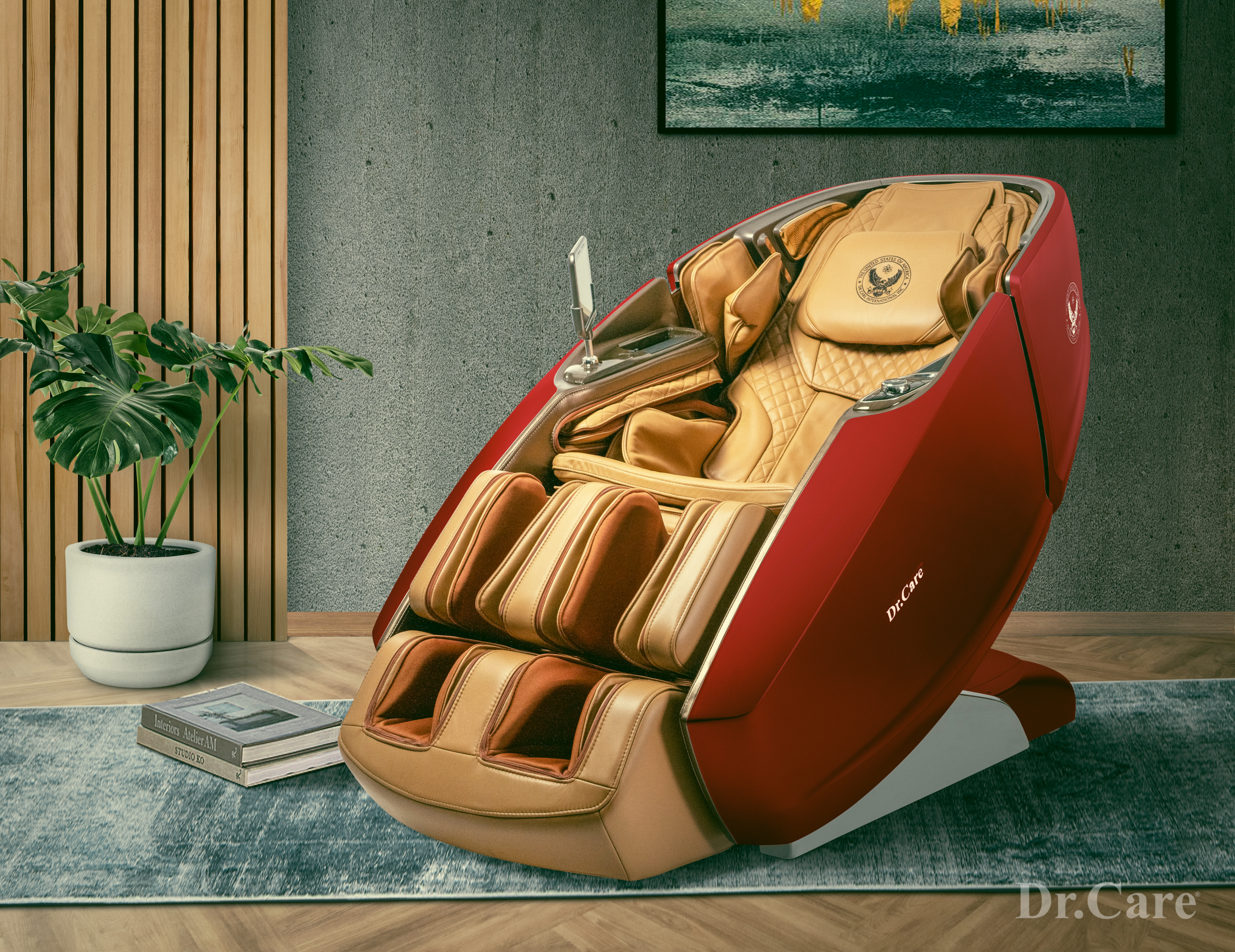 Modern luxury design: Best over all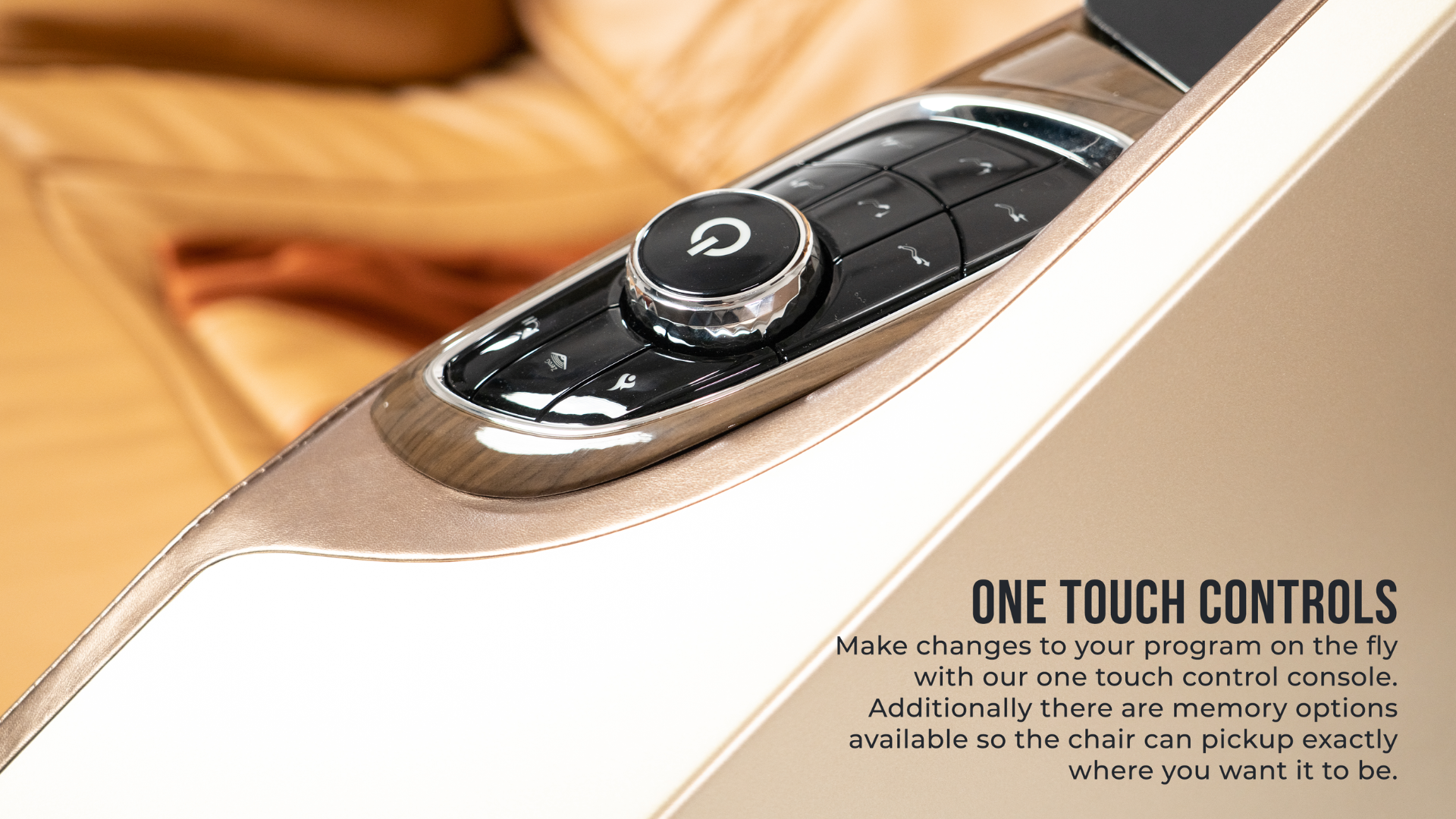 One touch controls
the DR-SS-919X massage chair by Dr. Care can easily be rated the best massage chairs of 2022.
A Feature we really like is the one touch control for massage chair programs, and full body massage control, Along with Voice control, blue tooth speakers, luxurious massage cushion, zero gravity recline, and more!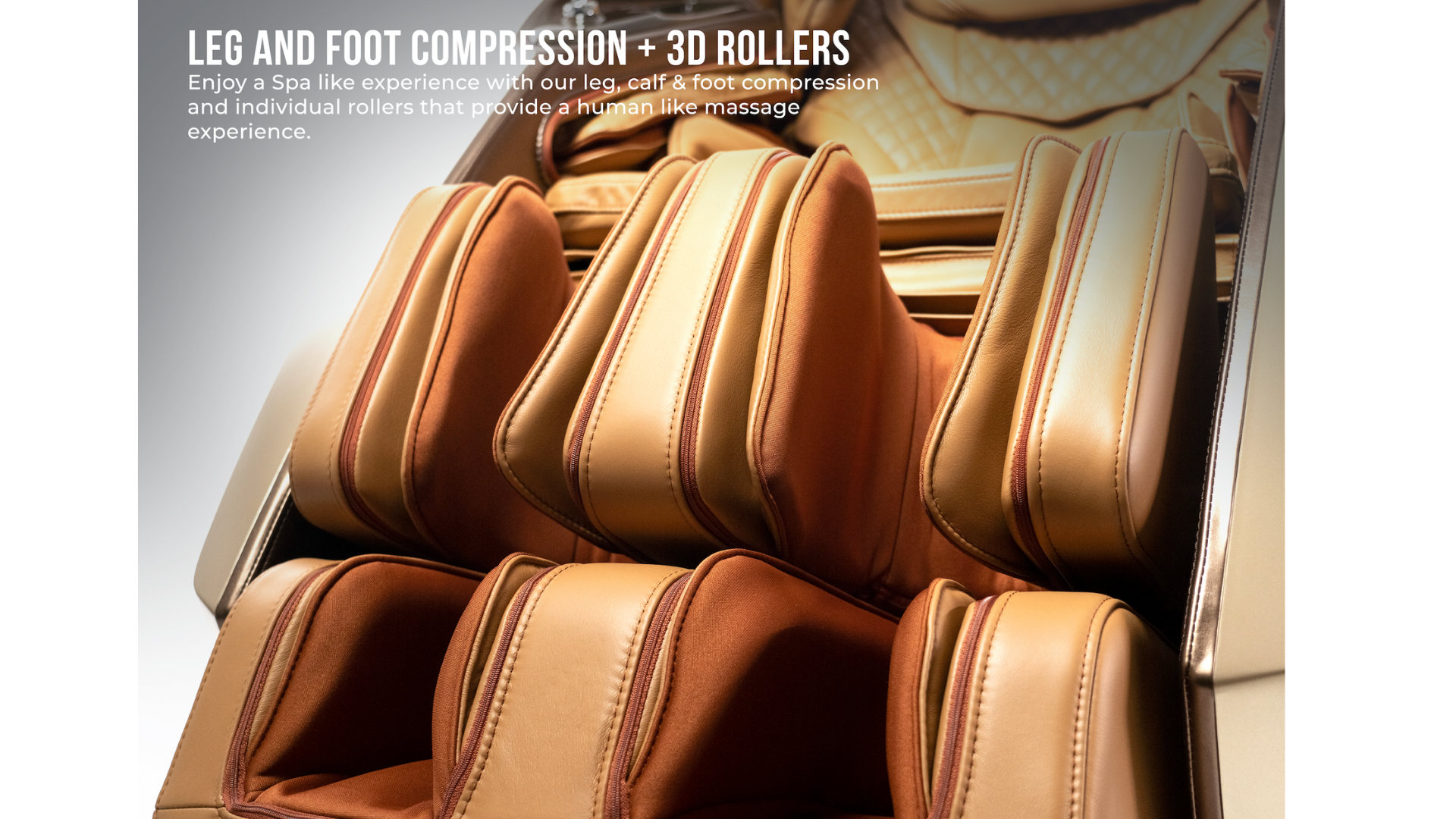 Leg +Foot Compression + 3D Rollers
This chair offers the best in Leg and calf compression and deep massage. Premium Quality massage rollers, extendable footrest, and heating function so you can experience the massage a massage chair offers.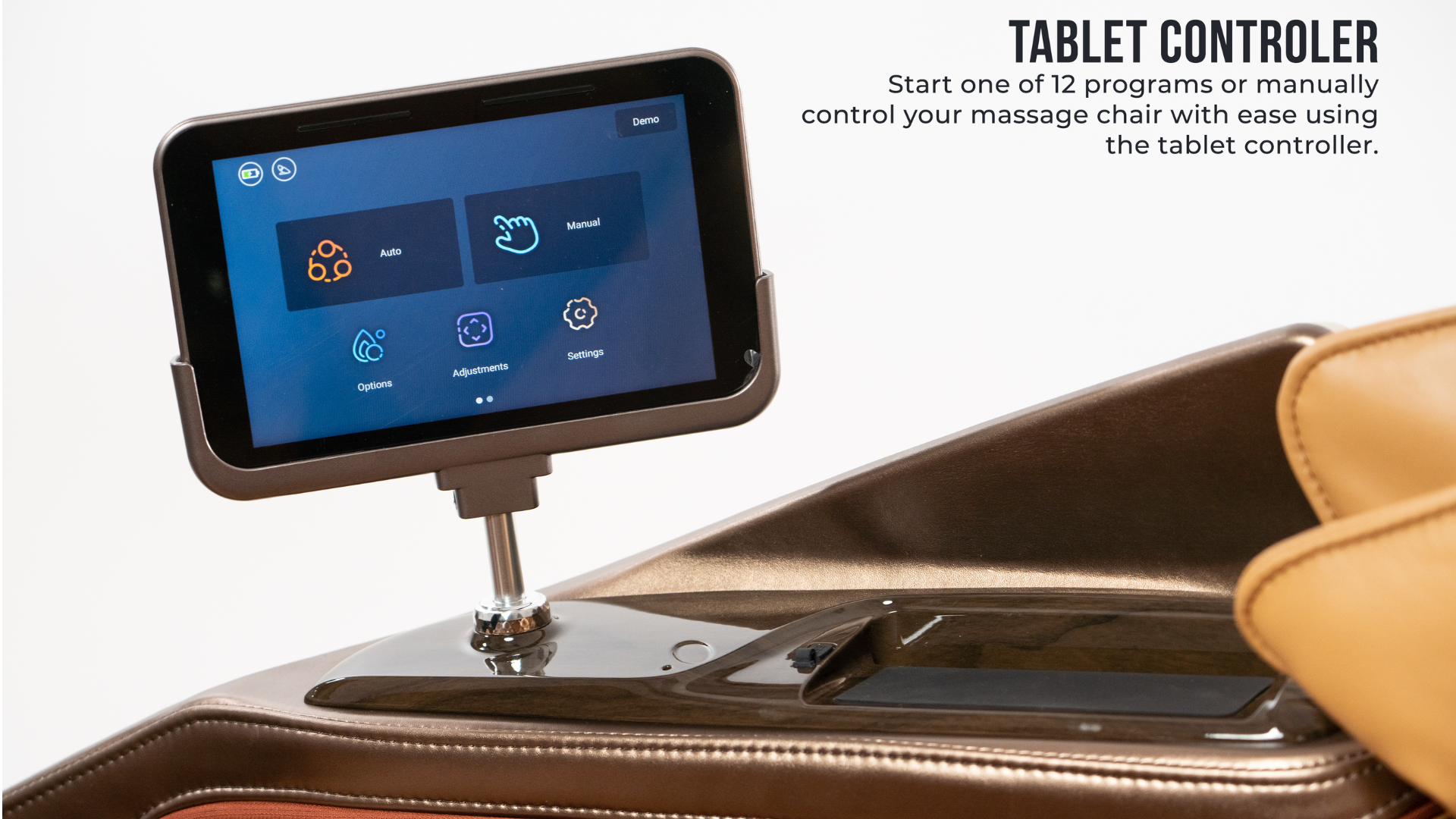 Tablet Controler:
The Dr.Care DR-SS-919 X massage chair is rated one of the best massage chairs for it's premium quality build, state of the art technology, full body massage features and functions, along with easy to use additions to help facilitate your full body massage.
Shoulder, Arm, Hip compression
The Dr.Care DR-SS-919X massage chair offers customizable shoulder, arm, and hip compression. It alleviates muscle pain and promotes blood flow. Use a Massage chair like the DR-SS-919X for physical and mental relaxation.
Trouble areas like neck shoulders, neck and back, lower back, back pain, white providing massage modes like deep tissue massage, shiatsu, and beyond!
Let's not forget the body scan technology incorporated in all Dr.Care massage chairs.
Dr-SS-919 massage chair is down one of the best massage chairs of 2022 overall!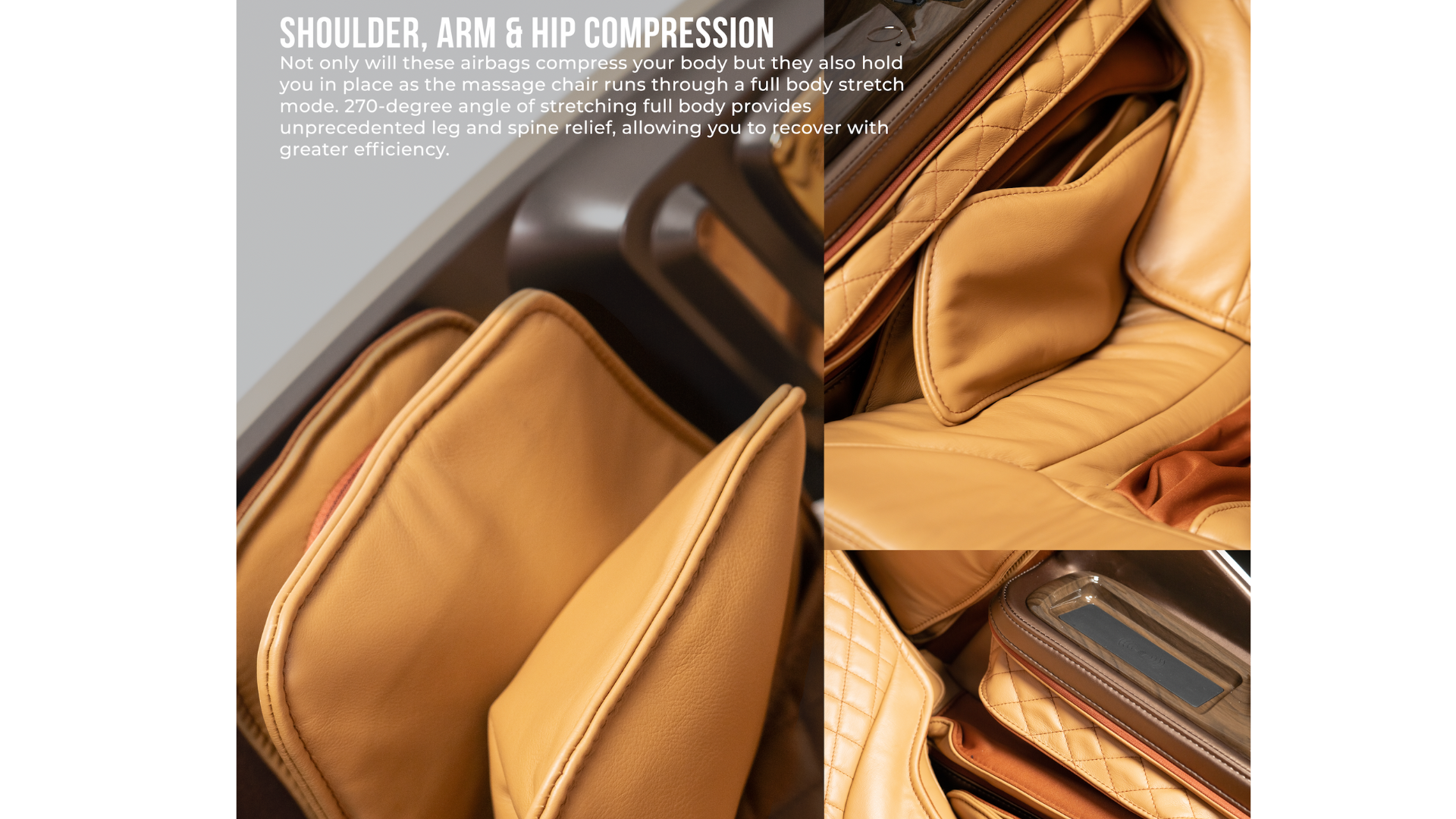 In conclusion:
When it comes to durability, reliability, extensive full body features and function, best cost, best warranty, we are going with Dr.Care massage chairs.