4D Massage Chairs
Are you tired of long hours sitting at your desk, resulting in aching muscles and stress? Do you want to experience a professional massage in the comfort of your own home? If the answer is yes, then a 4D massage chair by Dr. Care is the perfect solution for you.
Massage chairs have come a long way since their inception, and the latest iteration – 4D massage chairs– offer an unparalleled level of relaxation and rejuvenation.
Whether you're looking to unwind after a long day at work or relieve stress and muscle tension, 4D massage chairs are the perfect solution.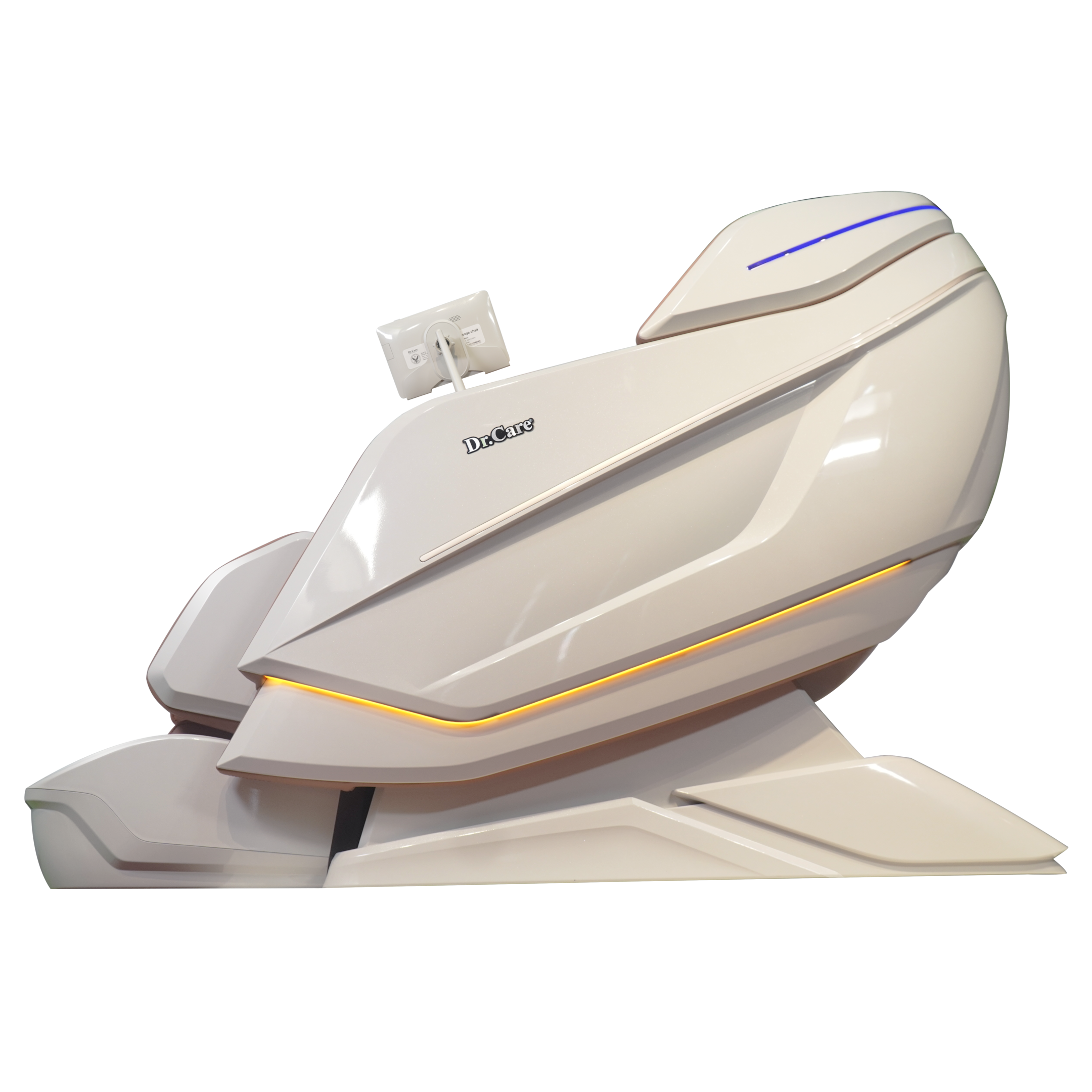 What is a 4D massage chair?
4D massage chairs are designed with the latest technology to offer an immersive massage experience.
The "4D" refers to the fourth dimension, which is the addition of a roller system that moves in an adjustable and customizable way.
This advanced technology allows for a more targeted and intense massage, providing a level of relaxation that cannot be achieved through a traditional massage chair.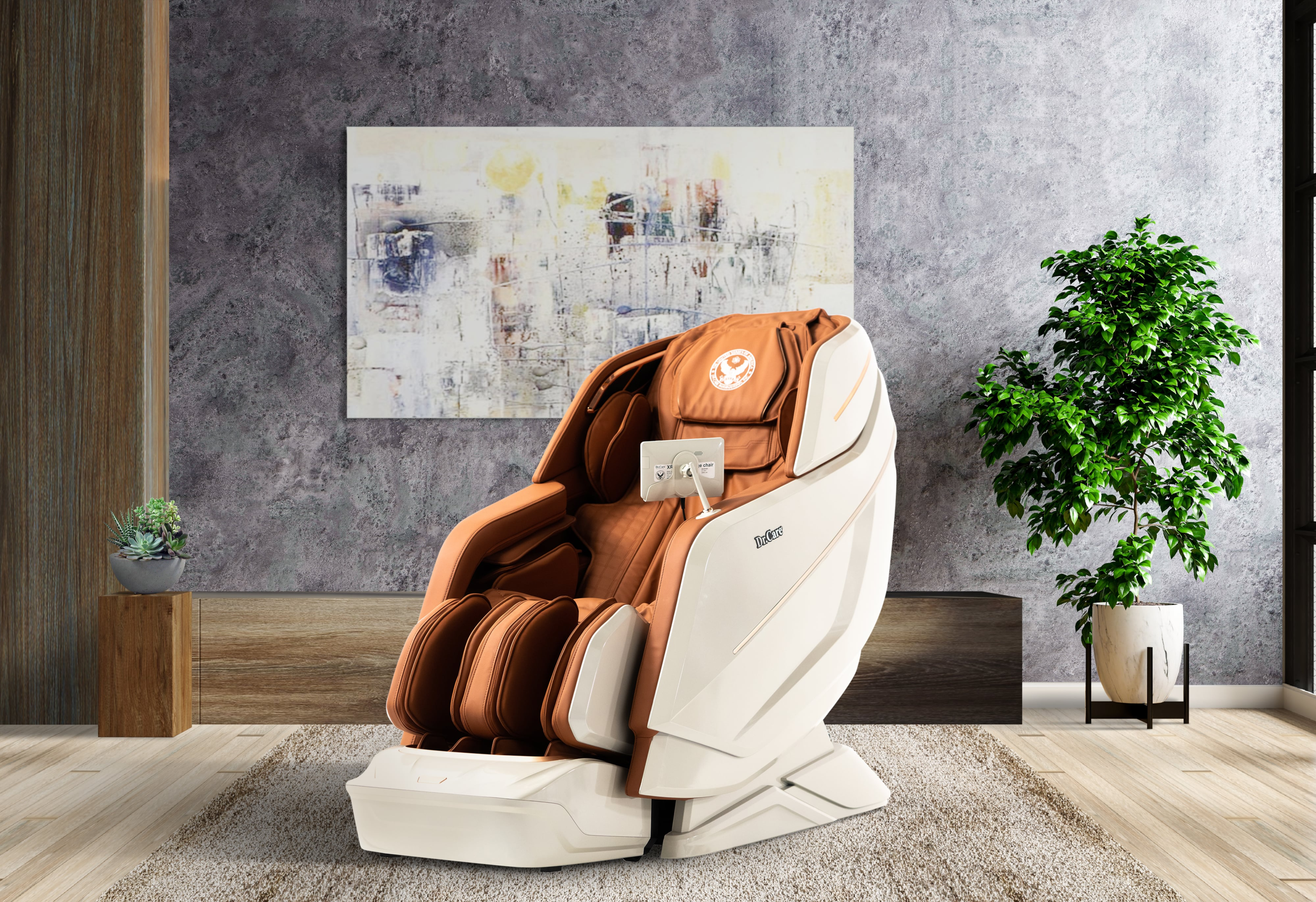 High-End Features of 4D Massage Chairs
Here are some of the advantages of a 4D massage chair
Customization:
A 4D massage chair offer a range of customizable options, allowing you to tailor your massage to your specific needs. Whether you need a deep tissue massage to relieve tension or a lighter massage to relieve stress, you can adjust the intensity and focus of the massage.
Convenience:
No need to leave your home or spend time commuting to a massage therapist. With a 4D massage chair, you can experience the benefits of a professional massage anytime, anywhere.
Health benefits:
Regular massage has been shown to improve circulation, reduce stress, relieve pain, and improve sleep quality. A 4D massage chair allows you to enjoy these benefits in the comfort of your own home.
Cost-effective:
While a professional massage can be expensive, a 4D massage chair provides an affordable alternative. In the long run, it is a more cost-effective solution, especially if you use it regularly.
What to Consider When Choosing the Best Massage Chair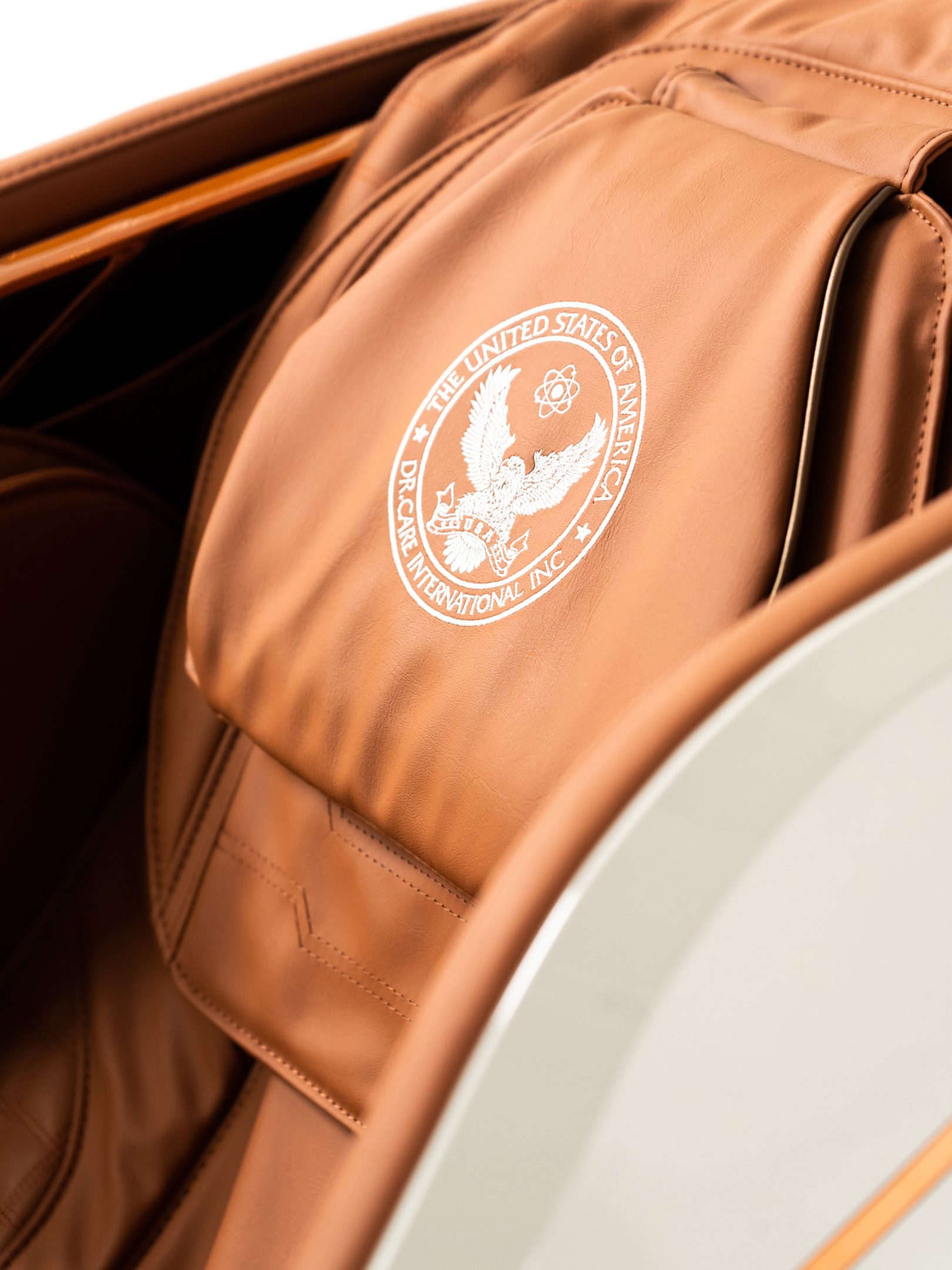 Size and weight:
Make sure the 4D massage chair fits in your home and can be easily moved if necessary.
Features:
Look for a 4D massage chair that offers the features you need, such as adjustable roller intensity, heating options, and adjustable head and footrests.
The best part of these 3d massage chairs are the human like massage experience and targeted spot massage especially if you enjoy a deep tissue massage
Brand reputation:
Consider the brand's reputation for quality and customer service when choosing a 4D massage chair. A company like Dr. Care massage chair for example has been in the industry for over 20 years!
Price:
4D massage chairs can be expensive, so make sure you compare prices and choose a model that fits your budget.
Dr. Care massage chair offers premium quality with the option to finance with 0% interest for 36 months.
Massage therapy offered by 4D Massage chairs
Shiatsu technique
Originating in Japan, basically means "finger pressing."
The purpose of massage is to apply pressure to the energy channels that run through the human body; channels which can become blocked, causing physical and mental ailments.
The smooth and rhythmic pressure is designed to unblock the channels and prevent future disruptions in the flow of energy in the body.
As a result, it does a great job of relieving tension, promoting harmony and balance throughout the body.
For the Spine
To unclench the muscles along the spine, the massaging arms mimic the movement of a masseur using a closed fist.
The key advantage of this massage technique is amazing relaxation of tense muscles. It's also excellent for dealing with muscle pain and tension after long hours spent in one position, such as after work or a long, exhausting journey.
 Tapping techniques
This is a bouncy and short movement imitating the open hand. Performed in this way, it causes no pain and prevents the formation of bruises.
Tapping strengthens muscles, stimulates the entire body and improves blood circulation.
Kneading Techniques
Massaging arms perform circular stretching movements on both sides of the spine.
Their task is to stretch the muscles, bring nutrients to them, and reduce accumulated tension, and. In some full body massage chair models of Dr. Care, there is also the combination of kneading with tapping technique
This mode combines circular movements from kneading with the tapping of muscles near the spine.
Rolling Technique
This is used to deliver massage mainly by stroking, rubbing and kneading. The massaging arms move up and down along the spine with even pressure applied to the surrounding muscles.
It is used to massage the connective tissue and superficial layers of muscles, and because it is excellent for warming up muscles, it is also used as a preparation for a deeper massage.
Deep Tissue massage
a massage technique similar to rolling. The massaging arms work with 3D and 4D technology to press deeper into the back and muscles.
A stronger massage, deep tissue, perfectly improves blood circulation in the muscles and helps tensed muscles relax.
Manual Setting Massage Chair
This function is used to direct the action of the full body rollers, compression air bags, to exactly to the area that calls for exceptional massaging and relaxation.
Dr. Care Massage chairs make it possible to move them up or down, change how wide or narrow the rollers move in and out, 3D, 4D 6D technology etc.
You can also choose a spot massage, a partial massage, i.e. over a certain section, or a full body massage. In addition, by choosing a manual technique, you can adjust its speed according to your own preferences.
ADJUSTING THE SPEED AND INTENSITY OF MASSAGE IN MASSAGE CHAIRS
Massage speed and intensity are two, probably the most commonly confused functions found in massage chairs.
Massage speed refers to the pace of movement of the massaging arms, while massage intensity refers to the force of the massagers' pressure against your back.
Massage intensity can be adjusted in Dr. Care massage chairs that has 3D massage function. Our product range allows you to use this feature in models such as theDR-XR-923, DR-XR-967, DR-XR-929S, DR-SS-919S, and more!
The force of the pressure can be adjusted manually, or using automatic programs. For a stronger sensation, opt for more intense programs such as "The Royal Treatment" "Stress Relief" and others.
However, if the intensity is not to be excessive, you should decide on programs in which the movement of the massaging arms is subtle and relaxing such as " Reborn" "Tender Care" and others.
Adjusting Compression Airbags
Under the tab of "options" you can also adjust the compression air bags. Settings include adjusting the Air strength, Heating, activating the full body airbags, shoulders, back, hips, legs.
In this tab you can also adjust the intensity of the foot rollers, calf run, and heating settings.
Zero Gravity Position
You can read more about the features and functions of a zero gravity massage here!
By taking advantage of this position offered in all Dr. Care Massage chairs, these types of 4D massage chairs with zero gravity has been shown to relieve joint pain and improve circulation better than their traditional counterparts.
Another advantage of a zero gravity massage is that the body presses more closely to the chair, increasing the intensity of the massage.
Zero Gravity Position and Pain Relief
Zero gravity massage provides a unique treatment for people who have experienced chronic pain.
They use a combination of massage rollers, air pressure via airbags, foot rollers, and more to create an effective pain relief method that can be used on any part of your body.
Body Scan feature:
Body Scan Technology gives you the most accurate and precise massage.
Body Scan automatically customized for your specific body type. Body Scan works by using sensors and state of the art computing technologies to automatically detect the size, shape and curves of your body.
The great part about this is that because the massage is tailored for your body, you won't even need to adjust any manual settings! All Dr. Care massage chairs come with this feature.
Is sitting in a massage chair good for you?
Massage chairs are a convenient way to get the benefits of massage therapy and a traditional massage without leaving the comfort of your home.
The question remains: is it okay to sit in a massage chair every day? Do massage chairs work, and are massage chairs good?
As your body gets used to using a massage chair, you can work your way up to longer increments, however, it'll never be like you're spending an hour in your chair.
Use a massage chair like those offered by Dr. Care us offer extremely effective massages.
The rollers in even the most gentle chair are powerful and designed to work out knots and rejuvenate problem areas across your body.
It can be easy to get carried away. As we just stated, the good thing is that most fine chairs offered, including those from top brands like Dr. Care, Osaki, Infinity, have full body massage chair timers.
You'll also find options for intensity that you can turn all the way down when you're first using it to see what level is right for you.
Which full body massage chair is best?
The convenience and health benefits of a massage chair are great, but with so many options out there, it can be tough to know which one is the best option for you.
Some things to look for:
Massage chair benefits

Features people love

The best selection of massage chairs based on needs
You can also learn more about which full body massage chairs are the best and detailed reasons why.
Our top 4D massage chair pick
The Dr.Care DR-XR 967 4D-5D massage chair looks as good as it feels. From its superior quality, to the easy-to-use touch controls, you get a customizable massage chair tailored to you.
Perfect for winding down from a long day at work, relief for chronic pain or preparing for an intense workout.
The 4D back massage works down the length of your spine from your neck to glutes, while the triple roller, foot massage and air cells driven from the airbags choreographs a full-body massage experience. Rejuvenate and recover your body in the comfort of home.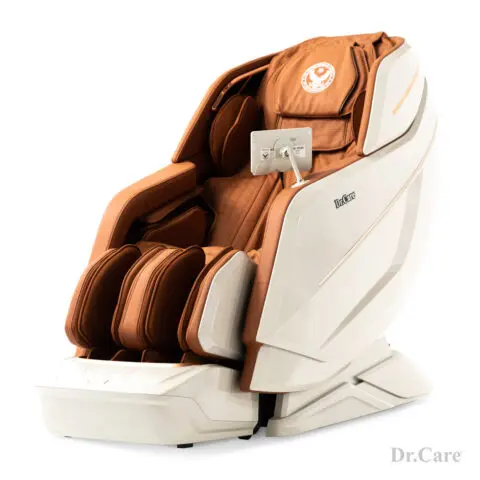 Conclusion
In conclusion, Dr. Care 4D massage chair offers an immersive and customizable massage experience, delivering ultimate relaxation and health benefits right in your own home.
Whether you're looking to relieve stress, alleviate pain, or improve your overall well-being, a 4D massage chair is a smart investment that will provide you with years of comfort and relaxation.
Assisted Readings