What is the best massage chair to buy?
Having a massage chair at home is one of the best things you can do for your everyday health and wellness.
You'll be able to target your pain points from the comfort of your own home, relax and unwind on your own time after a tiring day, and even enjoy different types of massage without having to step foot outside.
The convenience and health benefits of a massage chair are great, but with so many options out there, it can be tough to know which one is the best option for you.
In this blog, we're going to review many different elements of massage chairs, including:
Massage chair benefits

Features people love

The best selection of massage chairs based on needs
After reading, you should have a good understanding of which chair is the best choice for you and how it can add relief and relaxation to your daily routine. Not to mention the positive long term effects it has on your Mind, body, and spirit.
What are the Benefits of Massage Chairs?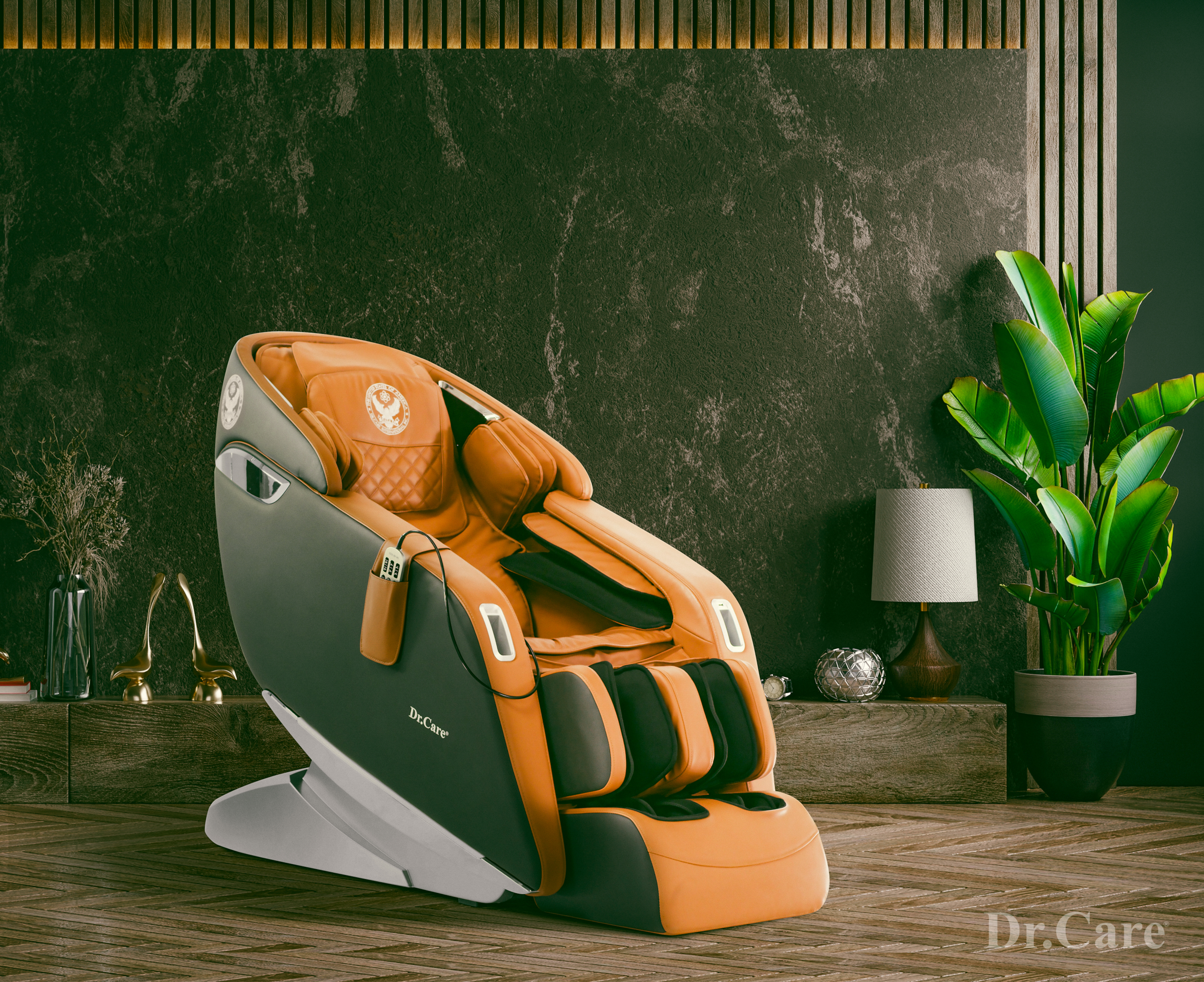 People think of massage chairs as luxurious pieces of furniture, but studies show that they can improve blood circulation, immunity response, muscle recovery, and managing hypertension.
When you use a massage chair regularly, there are plenty of benefits that you will enjoy.
Benefits of massage can easily be associated with
reducing stress plus anxiety

faster workout recovery

alleviating muscle and joint pain.

treating neck, upper back, and lower back issues.

Relieve postoperative pain

Help fibromyalgia pain

Relieve tension headaches

Reduce the pain of osteoarthritis

Decrease rheumatoid arthritis pain
Lower blood pressure

Decrease symptoms of Carpal Tunnel Syndrome

Help chronic neck pain

Increase range of motion
Wellness comes from a relaxed body and a serene mind. Getting massages definitely contributes to both.
Most-Loved Massage Chair Features
Zero Gravity Feature
A Zero Gravity Massage Chair is a specialty new massage chair.
It's designed to stimulate your body's weightlessness in space, which causes you to feel like you are floating above the floor.
Zero Gravity massage chair takes the pressure off your back and gives the rollers better access to your whole body, which means more effective massages.
A traditional massage chair can only reach so far down on your back – it's very limited in how deep its rollers can go to provide relaxation for sore muscles.
The best massage chairs not only provide a full body massage but also comes with Zero Gravity recline.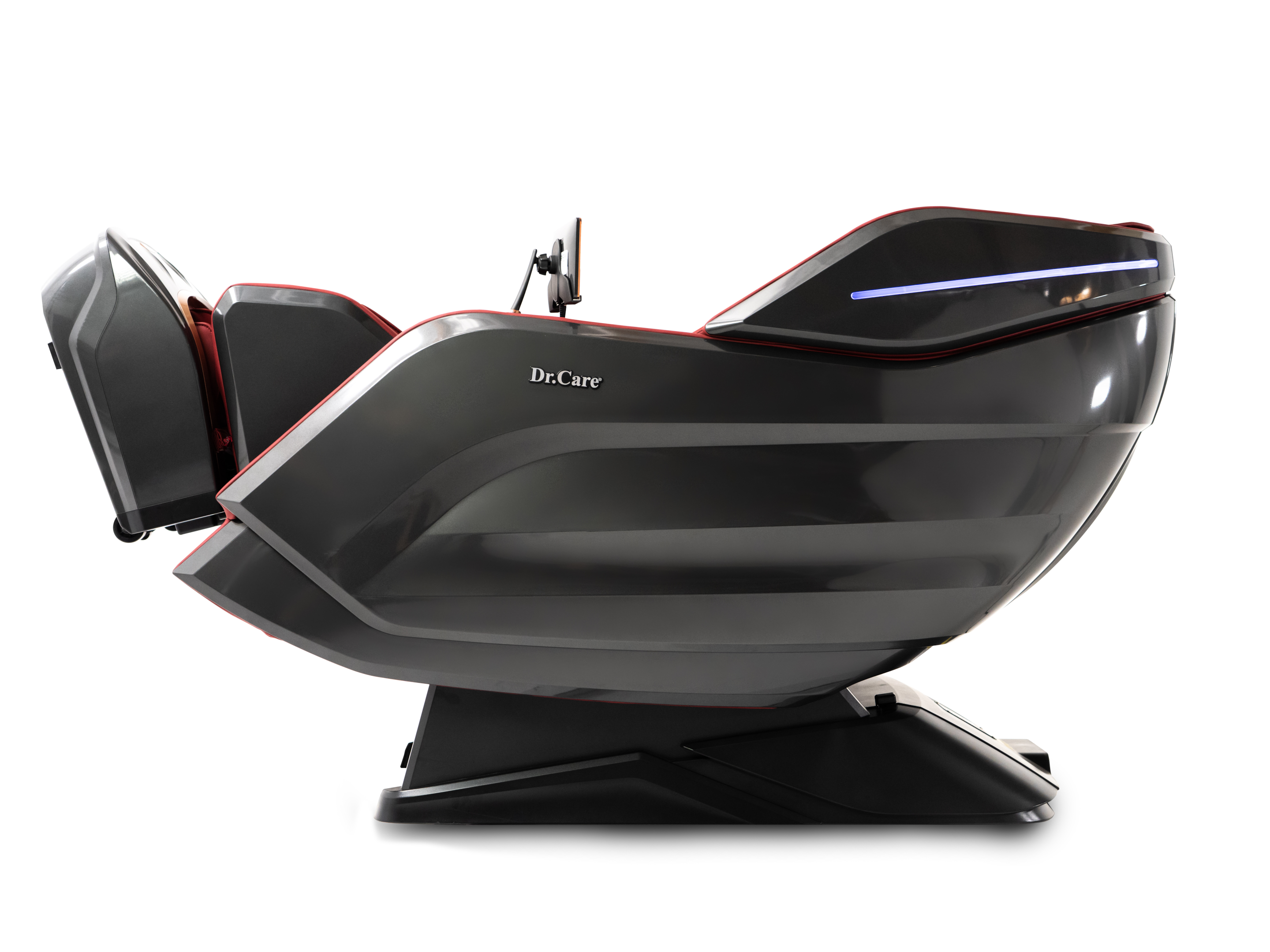 3D + 4D Technology:
If you've been shopping around for a massage chair, you've no doubt noticed that 3D and 4D models are available. And if you're wondering how the technology differs, you're not alone – we get this question from customers quite frequently.
This technology has to do with the massage rollers, speed, precision, and axis. They help target specific areas in the neck and back, full body, help with blood flow, enhance kneading tapping, shiatsu massage, and more!
The simple answer is that 2D roller technology has been the standard for many years, while 3D chairs are designed to improve the quality of massage.
Therapeutic chairs with 4D technology are the newest to hit the market, and they further enhance the massage experience.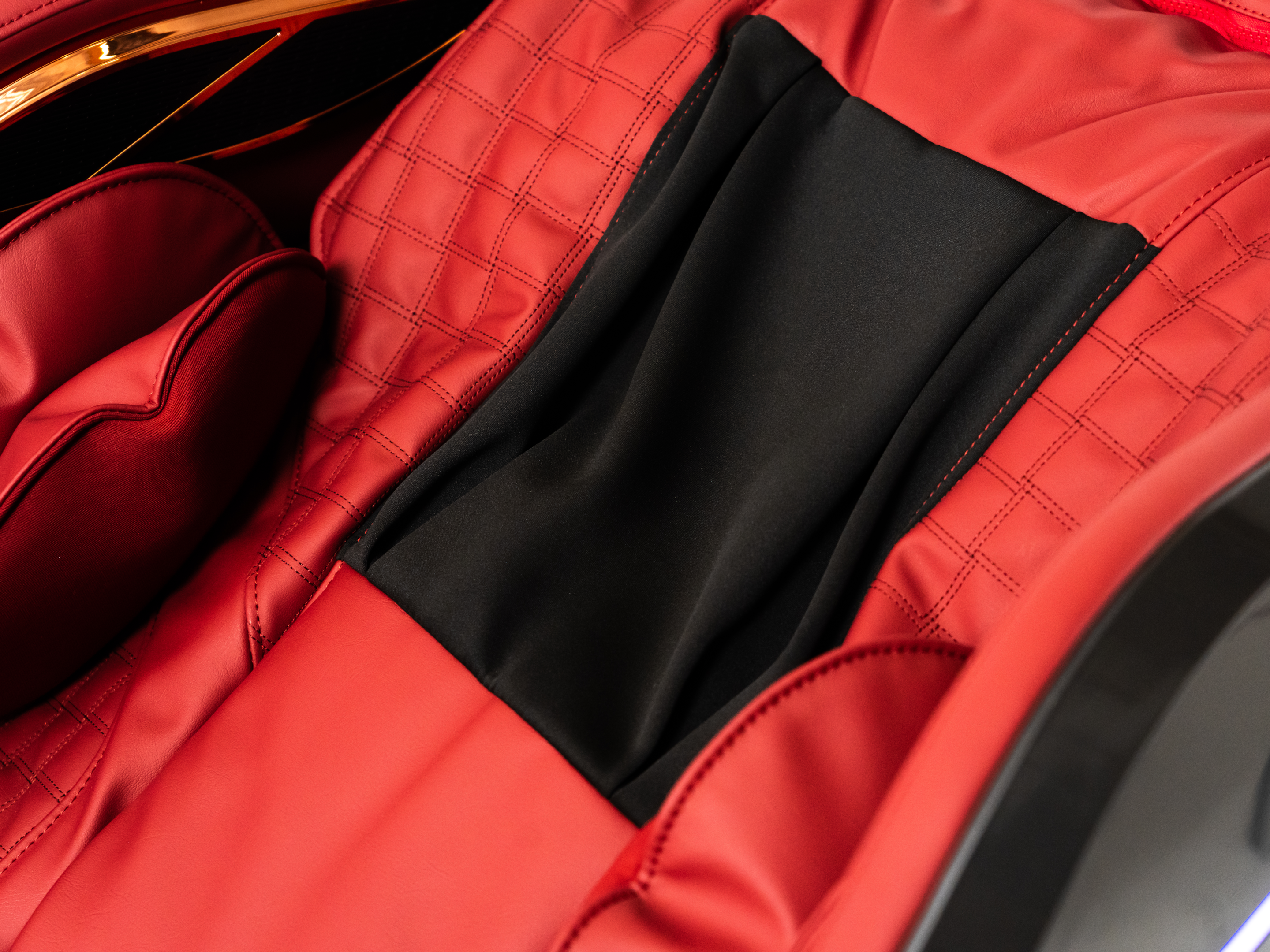 Air compression therapy with massage rollers can bring perfect relaxation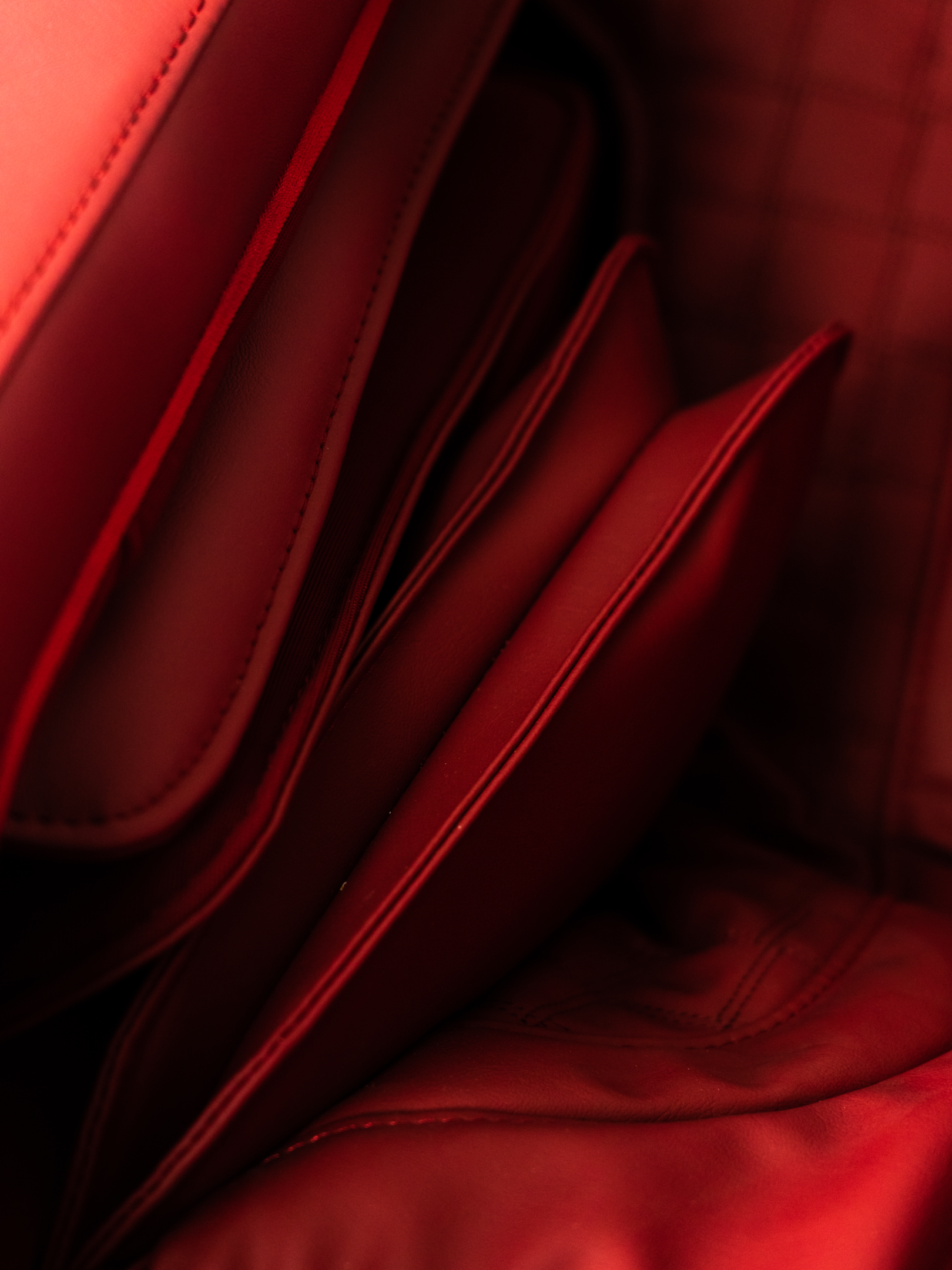 SL Track massage chair
The S in S Track stands for "sinusoidal," which is just a fancy way to say "wave." These roller tracks follow the curve of the spine, moving up and down from the neck to the lower back. L Track massage chairs work the same way as S Tracks, but can extend further down the body from nape of neck shoulders, lower back, gluteal muscles, and over all full body.
Space Saving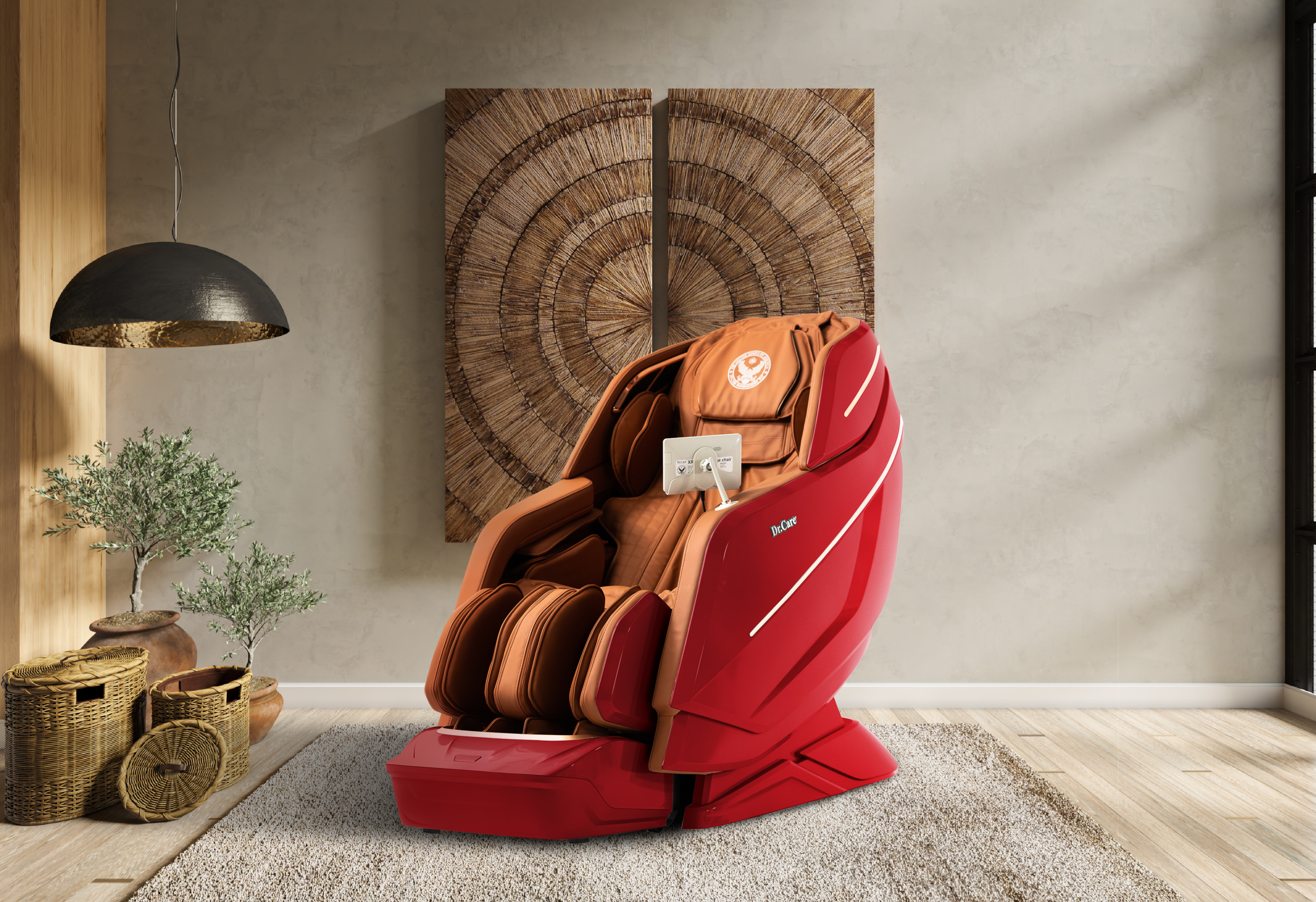 You wont have to worry about scratched walls, or bruised up paint as Dr. Care massage chairs all come with space saving technology that enables you to recline, go into zero gravity, and back.
Our Dr.Care massage chair is roughly about the same size as an individual reclining chair. They do require only about 6 inches of space behind the backrest at any given position.
Once you place it in the correct position, you are set to go! You can safely place the chair in your living room, master suite, or wherever you feel suits best for your massage chair!
Bluetooth Speakers
This is key for Sonic therapy. Listen to your favorite relaxing playlist, podcast, meditation body scanning audio, and beyond with our high quality blue tooth speakers.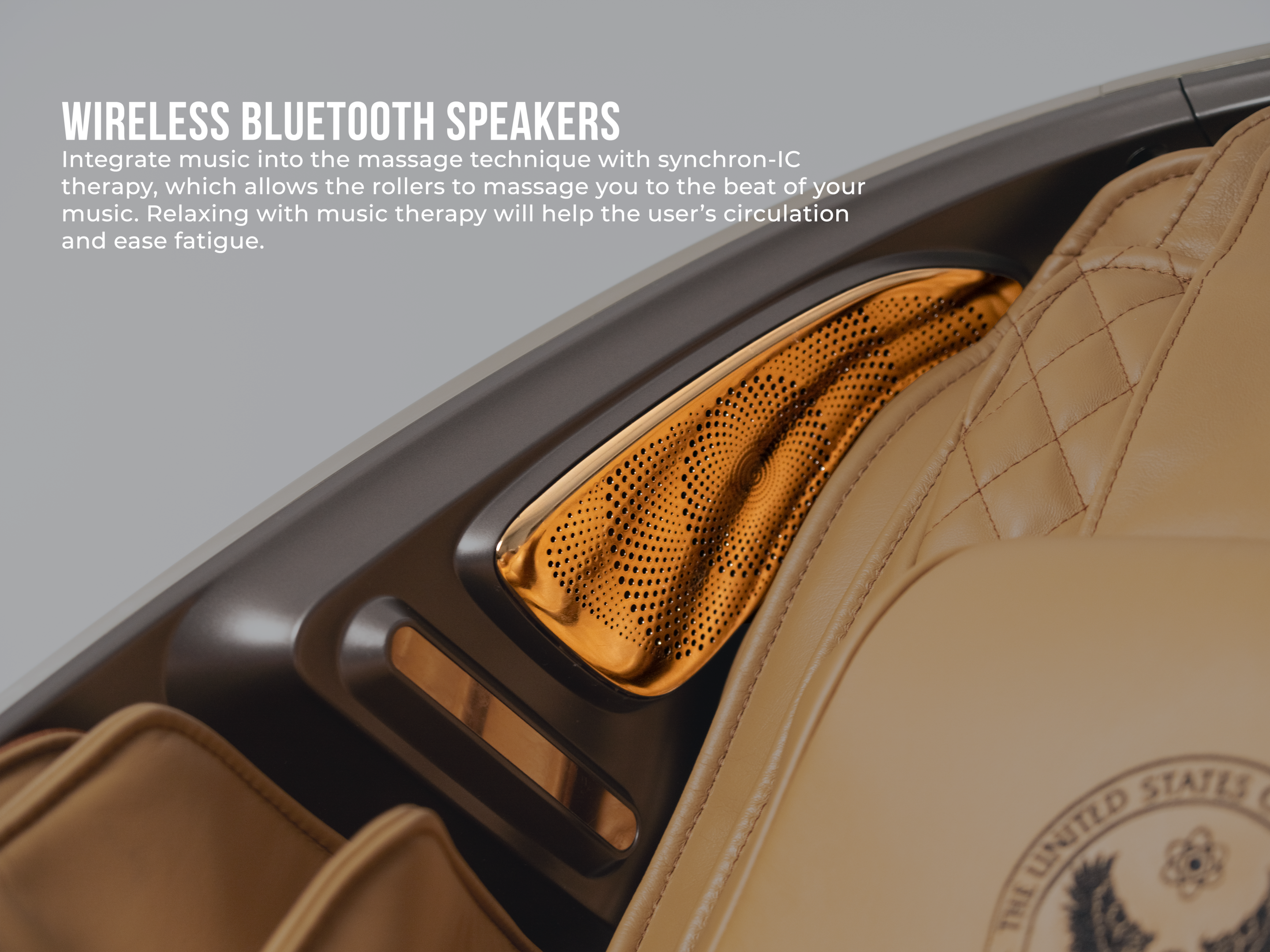 Foot Rollers
Dr. Care massage chairs are built in such a way that the roller heads allowed to protrude from the track to bring your massage to places that are typically neglected by your average chair.
Foot rollers along with Airbags providing compression therapy, bring to life a whole new meaning to "luxury"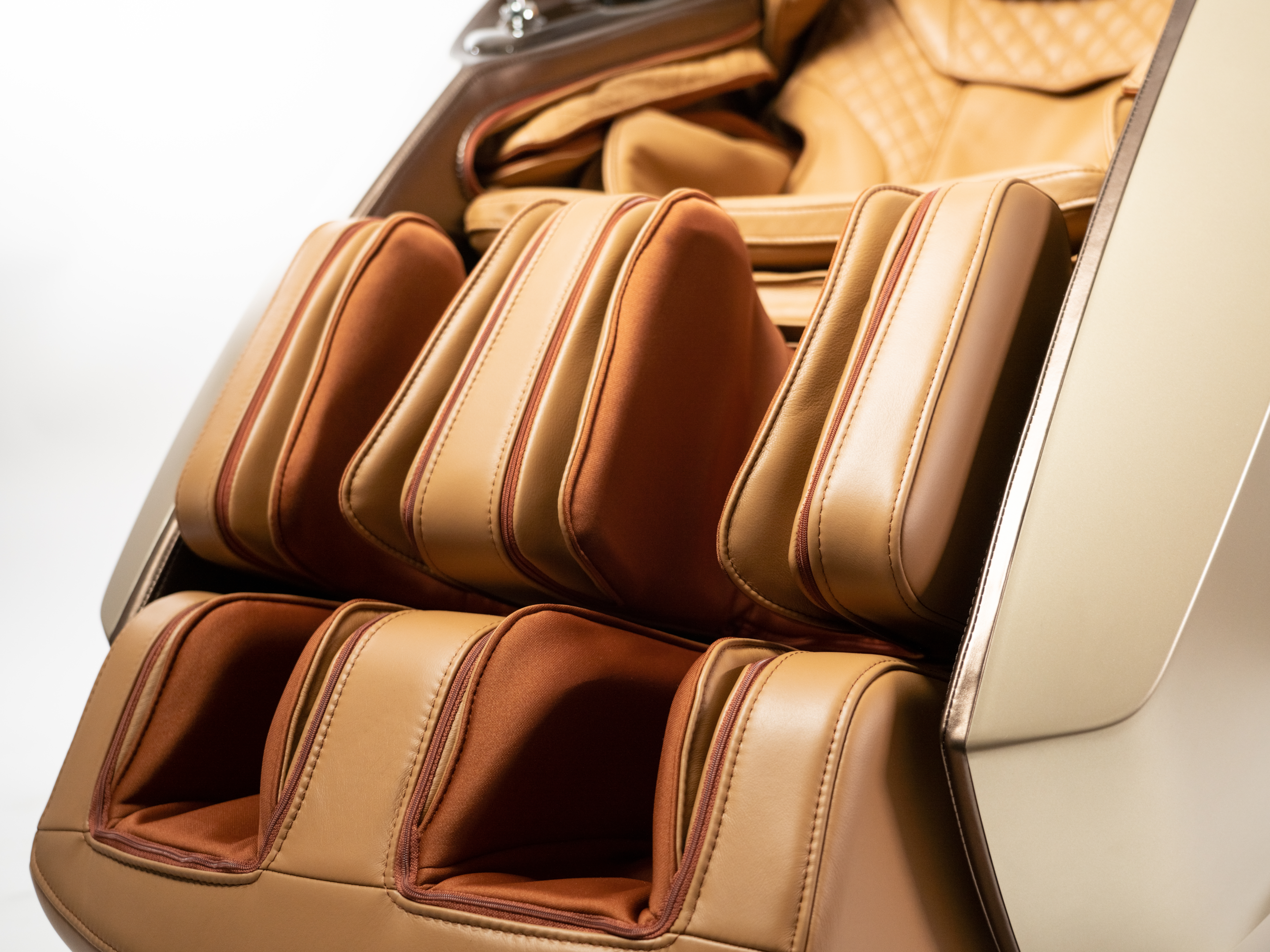 Massage Techniques
In the backrest of each massage chair, there are certain advanced mechanisms and technology that work alongside massage chair programs, to facilitate the full body massage experience.
At their core are massaging arms and massage rollers that imitate the movements of human hands, mimic human touch, and perform specific massage techniques and types of massages.
Massage styles include:
Deep tissue massage

Shiatsu Massage

Kneading massage

Lower back massage

Reflexology

Kneading shiatsu
In addition, the air bags assist with compression therapy massage in the legs, calfs, hips, shoulders, backs, feet, which help with increased blood flow.
When looking for features of a massage chair buying a massage chair, it is important to note the type of automatic programs it offers and which massage techniques can be used in it.
Knowing what features and automatic massage programs that your massage chair offers is very important!
Extendable Footrest
If you're a big or tall person the extendable footrest is one of the best features on the Dr.Care full-body massage chair to being your entire body comfort. During the process of the body scan, the chair will adjust to your body type and length.
It is important to look for a massage chair that offers this feature automatically instead of having to do it manually.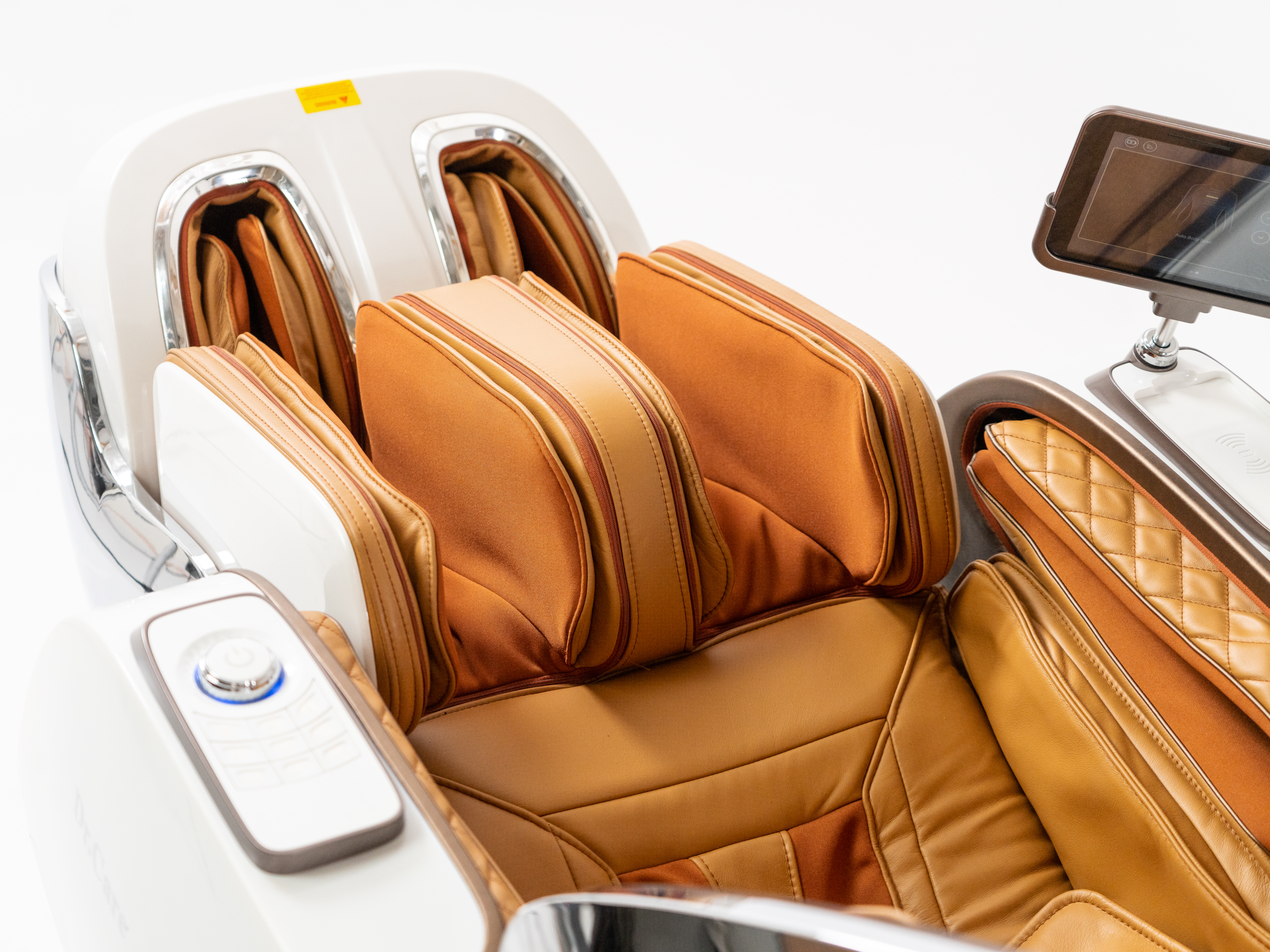 Body Scan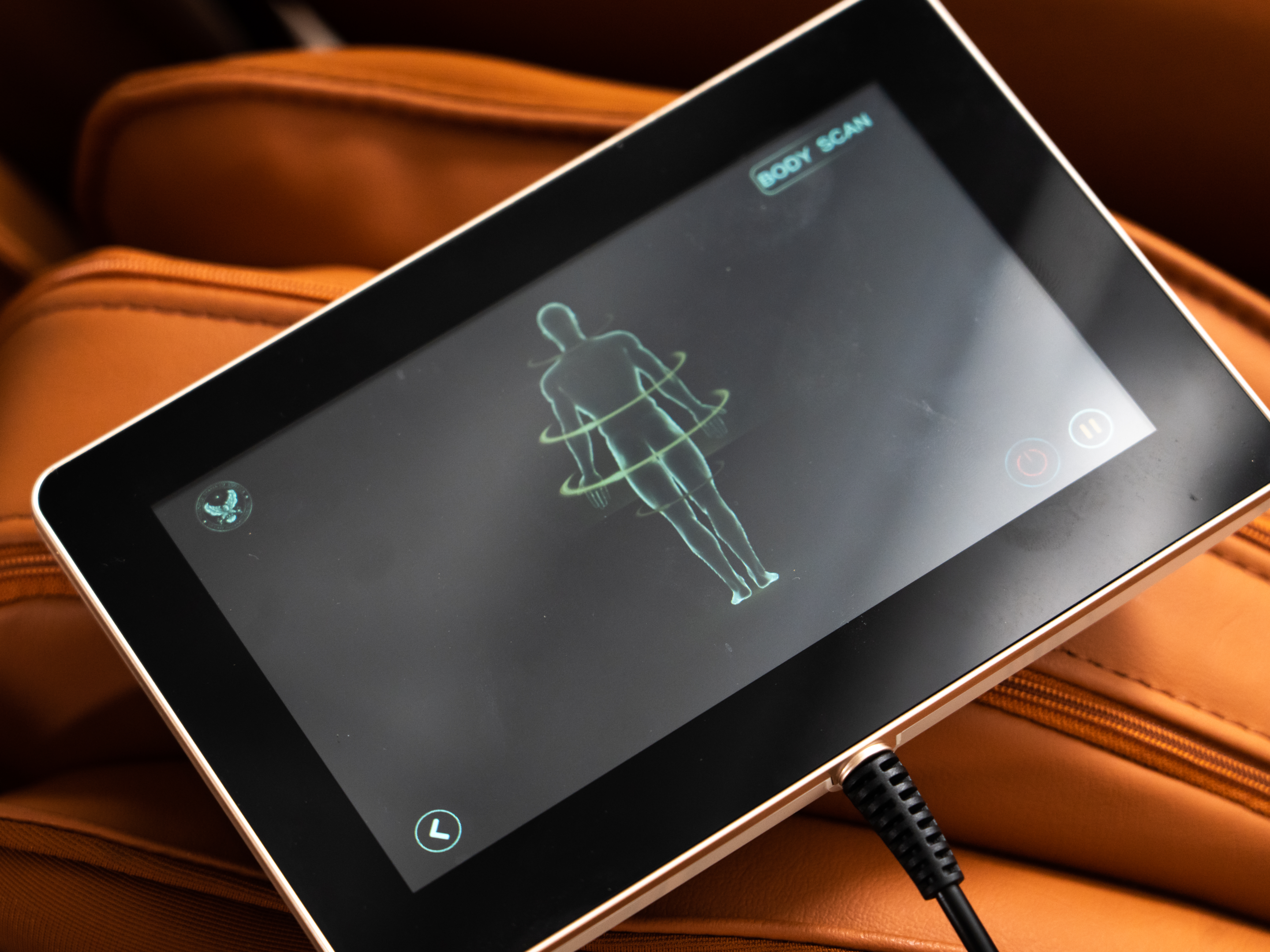 Body Scan Technology gives you the most accurate and precise massage.
Body Scan automatically customized for your specific body type. Body Scan works by using sensors and state of the art computing technologies to automatically detect the size, shape and curves of your body.
The great part about this is that because the massage is tailored for your body, you won't even need to adjust any manual settings! All Dr. Care massage chairs come with this feature.
Air Bags
Compression airbags provide a compression massage, as opposed to the kneading, rolling, or tapping motions provided by rollers.
While airbags can be used to simulate these techniques by rapidly inflating and deflating them, it is much more common for them to be performed by massage rollers in the massage chair.
When performing the massage, the airbags will inflate around the area to be massaged—such as your arm—and compress the area. The intensity will vary depending upon how much the airbag is inflated.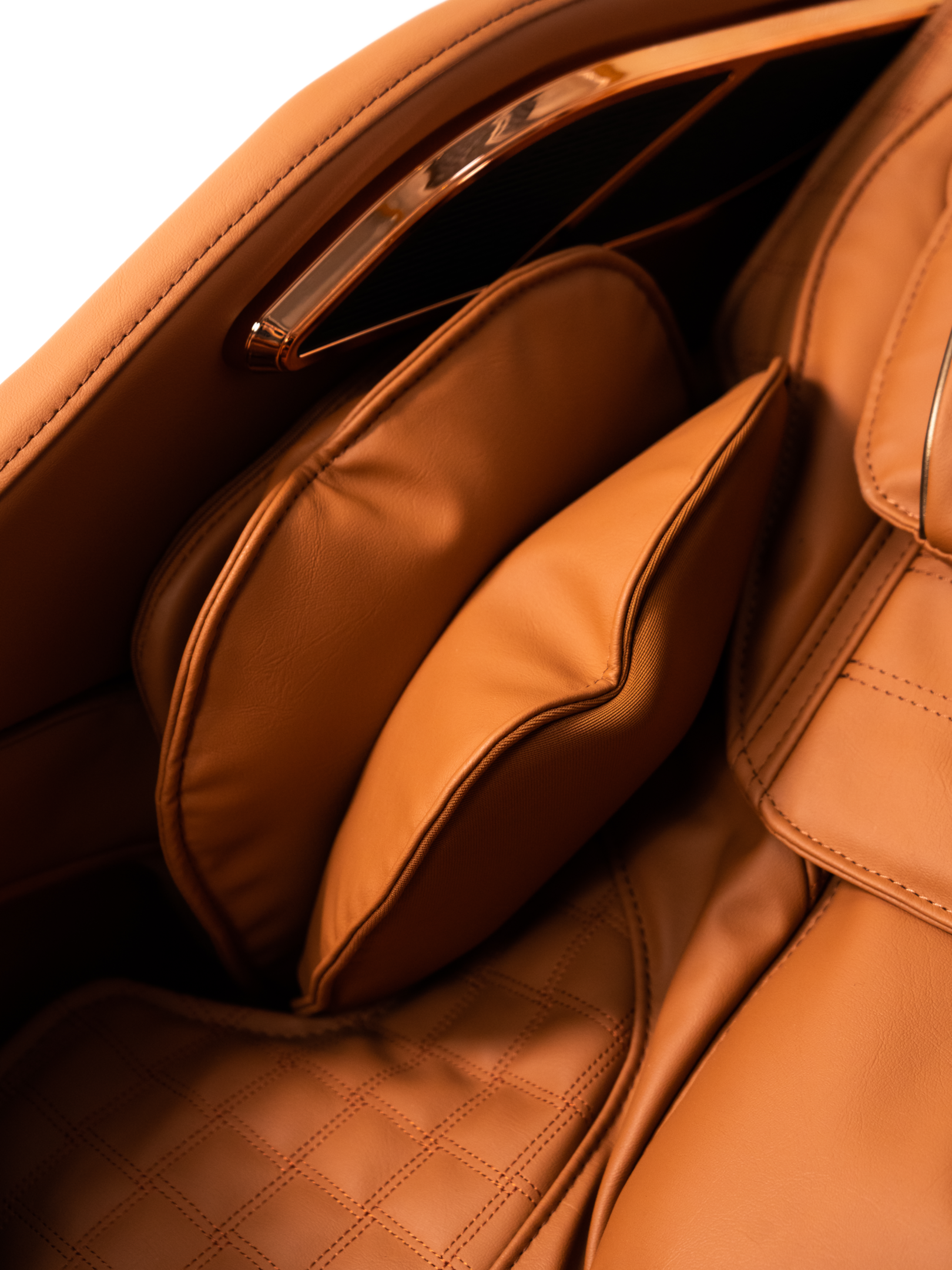 The Best Dr.Care Massage Chairs
Here we are sharing some of our staff and customer best picks!
Best Overall: DR-XR 929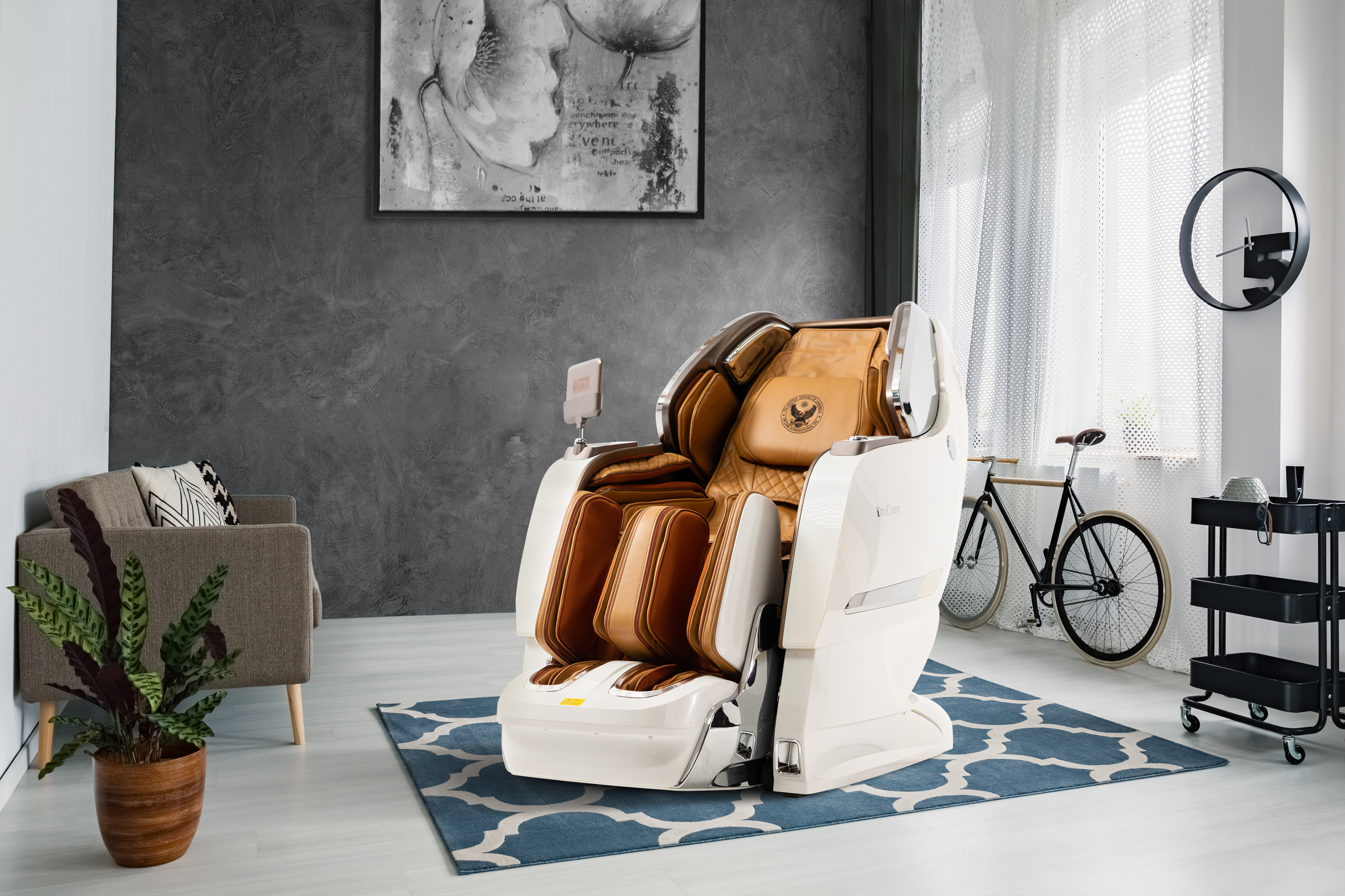 After a long day at work or a tough day at the gym it can be hard to relax and unwind if your back hurts, your feet are sore, and you can't seem to get comfortable because your legs are aching.
That's why there's nothing quite like slipping into our best overall massage chair the DR-XR-929 to help your body get back on track. Designed with innovative technologies that targets your entire body from your shoulders to your toes.
the DR-XR-929 provides a more customized massage experience you won't find with standard recliners.
Best Budget: DR-XR 923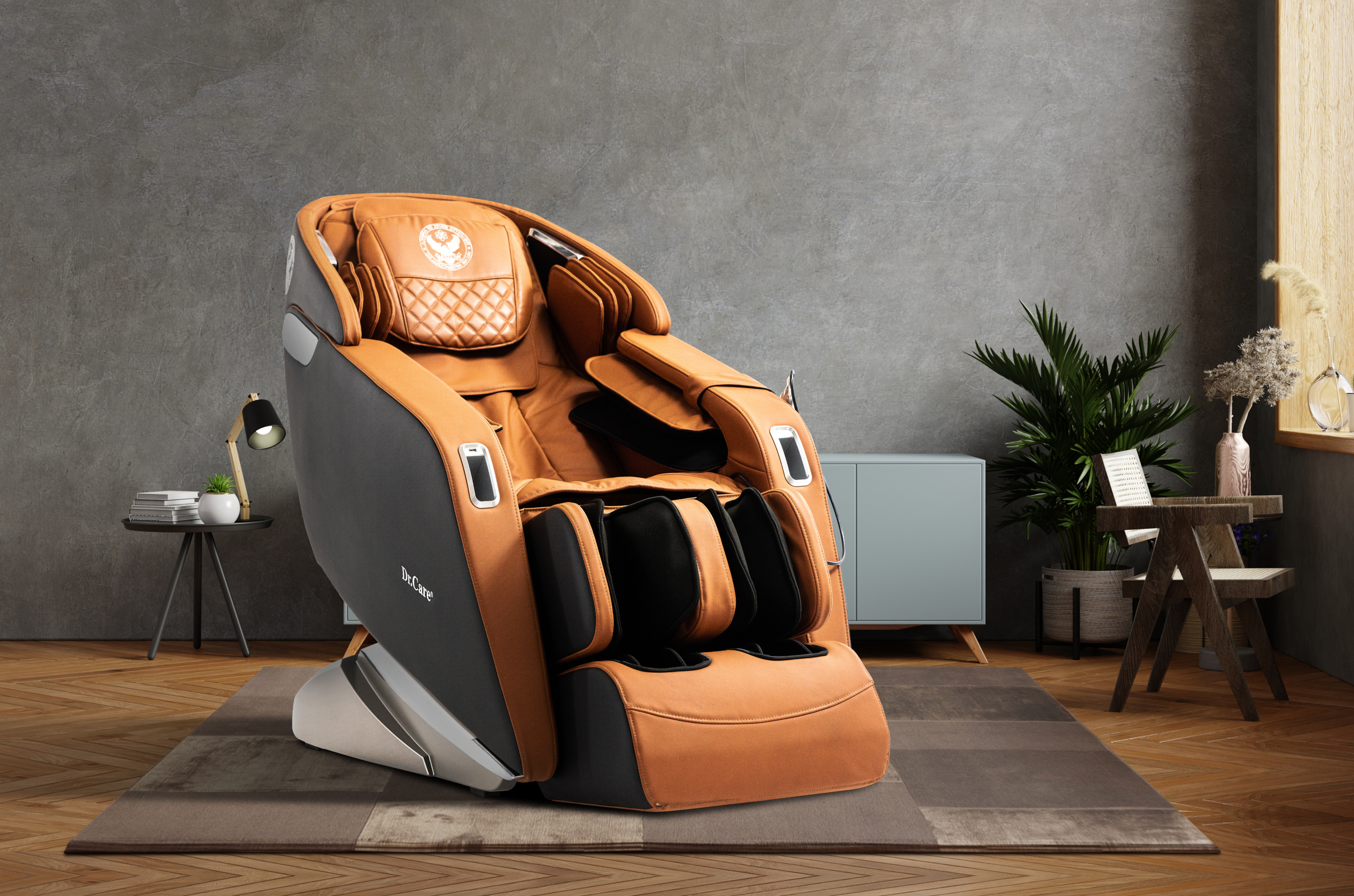 Our top-selling DR-XR 923 massage chair incorporates hands-free voice control to let you select one of your customized presets.
While you sit, the chair scans your body to pinpoint the areas, to relieve your body of pain, muscle soreness, and stress.
This was voted our customer favorite and best seller.
Best for Luxury: DR-XR 919x
Considered the Lamborghini massage chair, the Space Ship Massage Chair (DR-SS 919X), comes with many features and aesthetics not found in many other models.
Its futuristic look and high-end paint color will not just transform your living space, but also alleviate stress and pain you're experiencing.
The controls are easily accessible on the arm of the chair and using the tablet. Once you sit down in it, you'll be experiencing the most blissful massage you ever had.
Best for Deep Tissue: DR-XR 967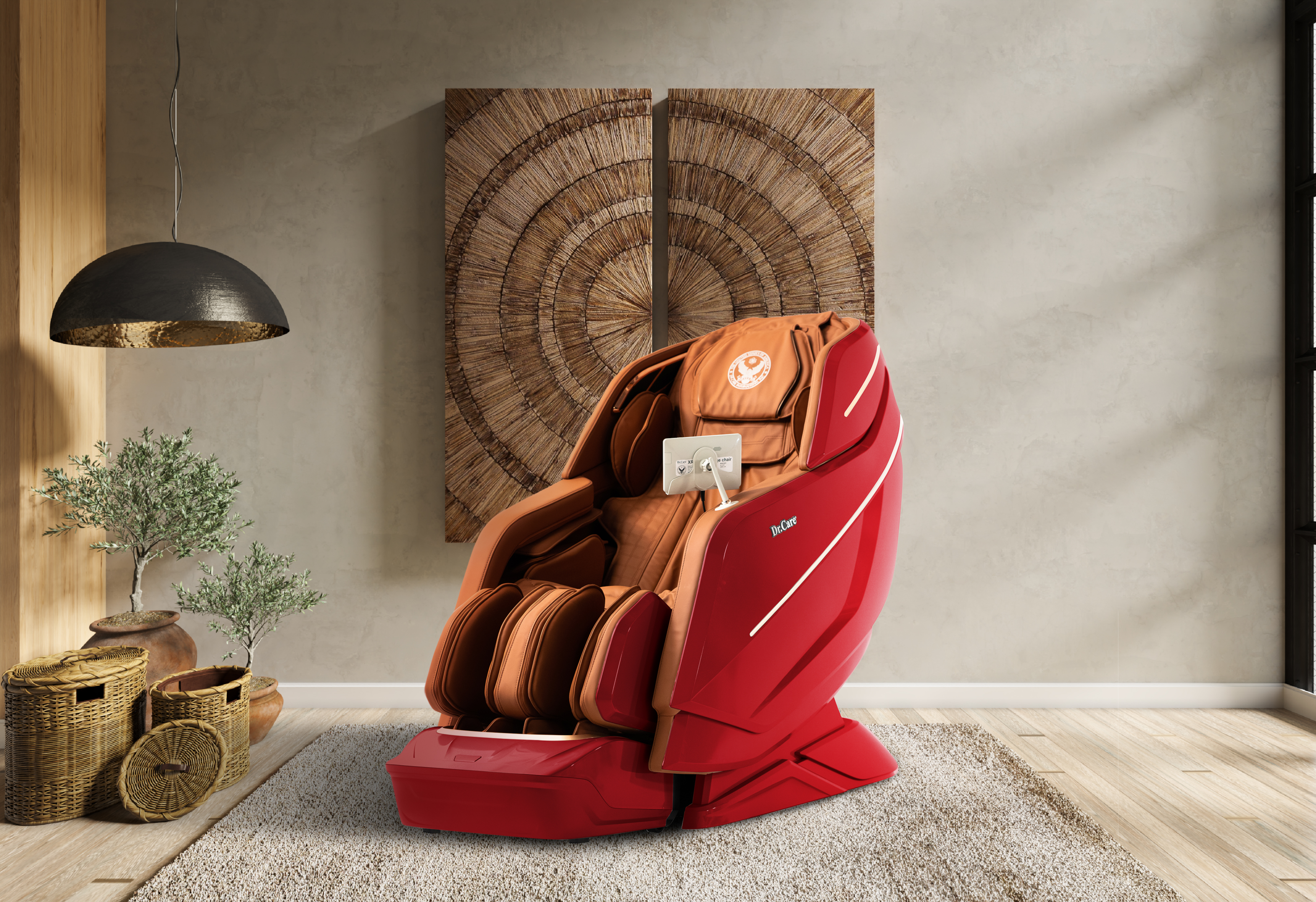 The Dr.Care DR-XR 967 5D massage chair looks as good as it feels. From its superior quality, to the easy-to-use touch controls, you get a customizable massage chair tailored to you.
Perfect for winding down from a long day at work, relief for chronic pain or preparing for an intense workout.
The 4D back massage works down the length of your spine from your neck to glutes, while the triple roller, foot massage and air cells driven from the airbags choreographs a full-body massage experience. Rejuvenate and recover your body in the comfort of home.
Best for Hips: DR-XR 955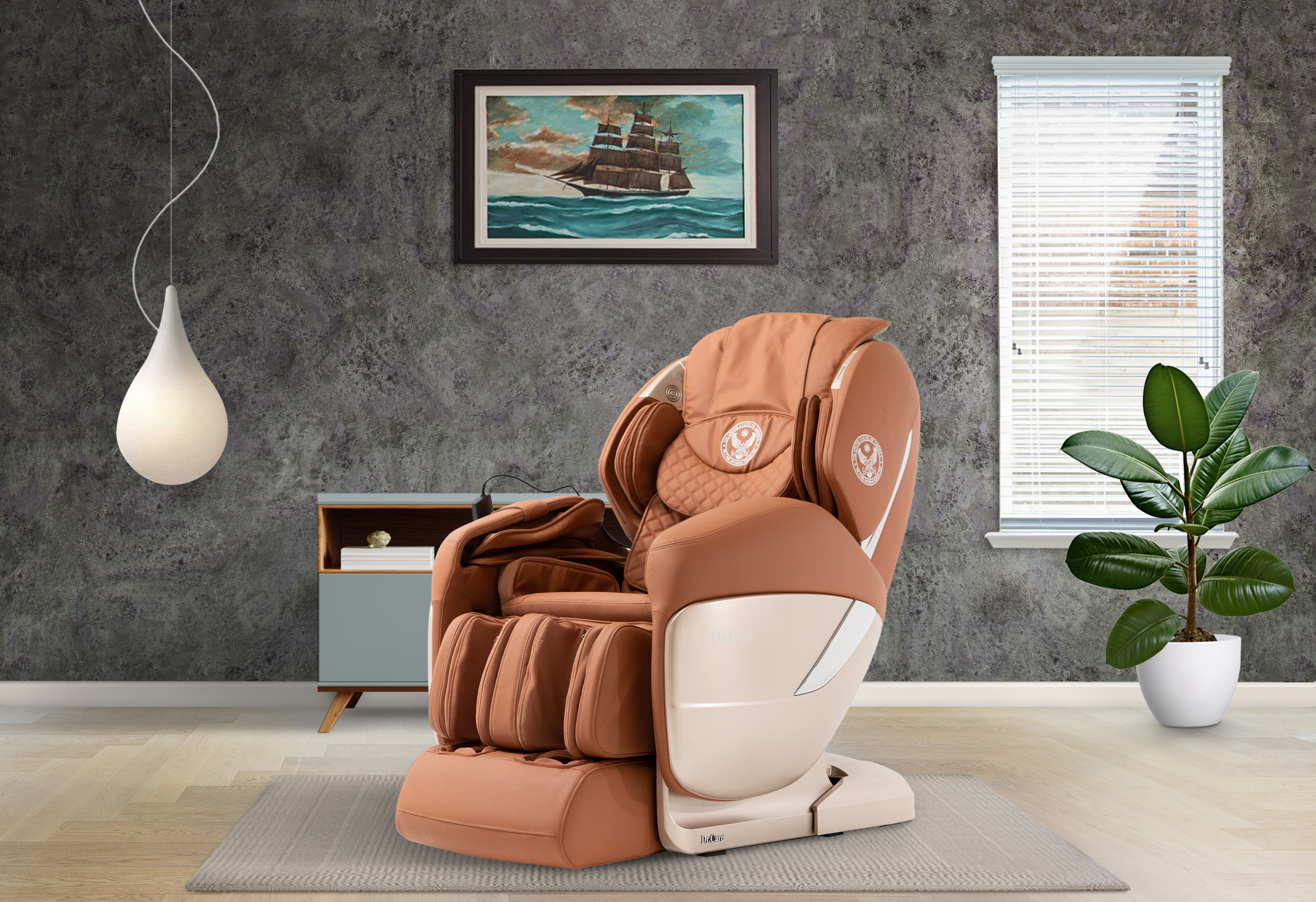 The DR-XR 955 takes "massage therapy" to the next level.  Additional professional massage functionality and features are included in this massage chair. 
Back rollers and enhanced massage choreography provide a full-body massage from head to toe. Delivering soothing relief to areas ignored by many other massage chairs. 
Since the XREAL massage chair DR-XR 955 utilizes expertly designed massage sessions and manual massage combinations.  This means that you'll get the customized massage therapy and relief you want and your body needs.
Best for Legs and Feet: DR-XR 966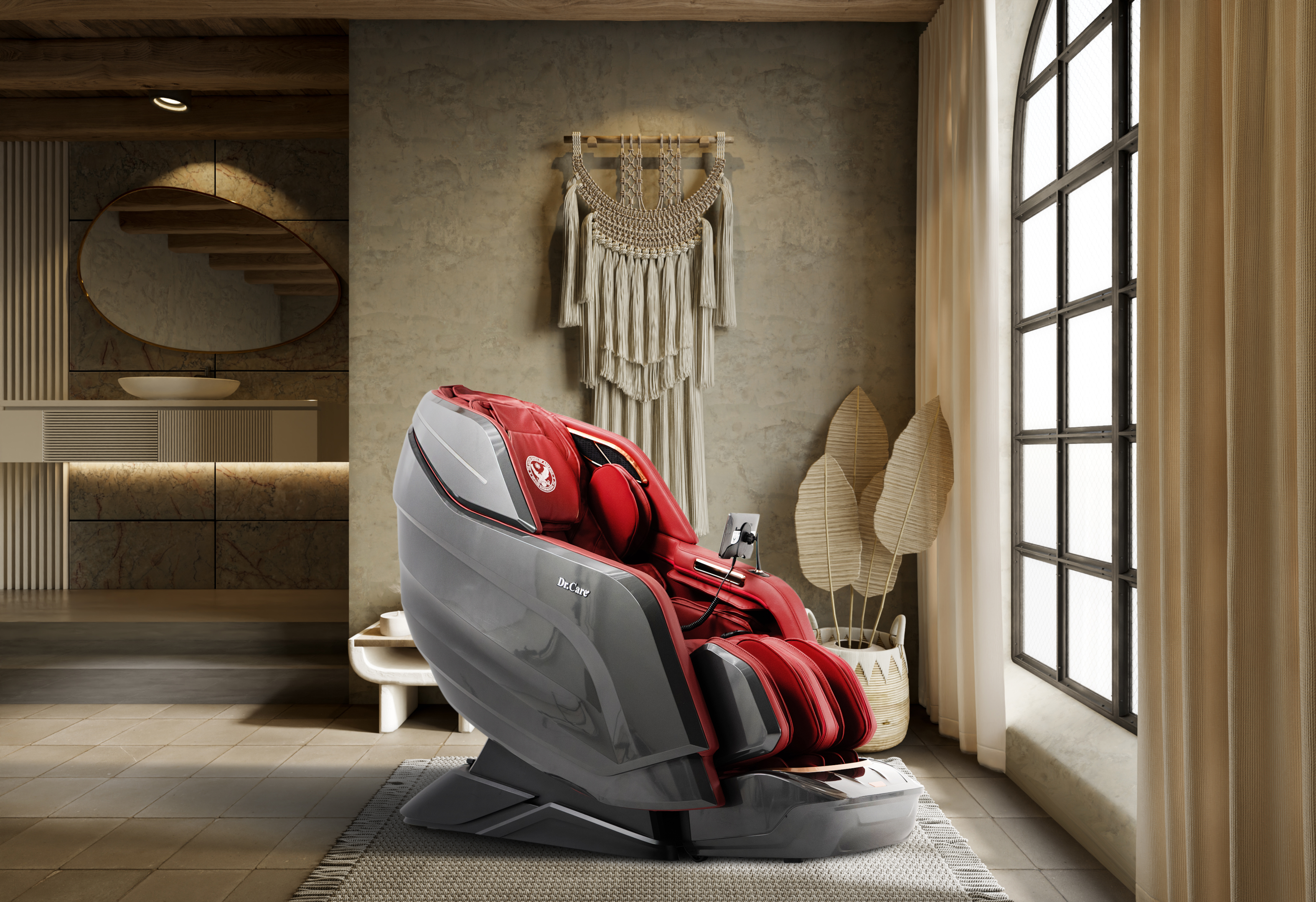 The DR-XR-966 is an all-in-one, that has the futuristic look and the latest innovations in massage modes. When you sit in the DR-XR-966 massage chair, you'll be immersed into an experience where all your stress and pains are alleviated in a short session.
The Massage Experience and Dr.Care
For over 20 years, our passion has been developing a world-class portfolio of luxury full-body massage chairs, bringing you rejuvenation, relief and a better quality of life.
We collaborate with experts in engineering and design to create industry-leading products that relieve pain, decrease stress, and add beauty and luxury to your home
Technology
Research, development, and innovation.
These 3 components are always kept in mind which is why we make our massage functions and features as realistic as possible.
When you buy a full-body massage chair, you wouldn't expect to feel as if a real human were massaging you, but that's exactly what Dr.Care aims to provide. A real, in-home massage experience.
Features
Through development and innovation sessions with top professionals, we're proud to offer our clients a higher caliber full-body massage chair and massage experience with the best features a massage chair can of.
Customizable Settings
You'll never get anything generic with Dr.Care– every part of our chair is designed especially for our brand and we're passionate about providing a state-of-the-art massage experience that will help to melt away your stress, relieve pain, stretch and strengthen your body.
Financing Options
The affordability of our chairs gives many individuals accessibility to relieving their stress and anxiety by relaxing massaging our bodies.
Don't stress over paying your Dr.Care massage chair all at once. With a small down payment and financing, you can get your chair home and start relaxing.
All customers receive 0% interest on their Dr.Care massage chairs through the duration of financing for up to 36 months.

A simple payment solution—Dr.Care's convenient installment loan, gives you the option to pay over time through equal monthly payments.

Apply using our secure online application link

You will then receive an invoice and agreement by email.

Finally, you'll receive a tracking number for your chair
Final Thoughts:
People think of massage chairs as luxurious pieces of furniture, but studies show that they can improve blood circulation, immunity response, muscle recovery, and managing hypertension.
Benefits of massage can easily be associated with reducing stress plus anxiety, faster workout recovery, and alleviating muscle and joint pain. It's also effective in treating neck, upper back, and lower back issues.
Wellness comes from a relaxed body and a serene mind. Getting massages definitely contributes to both. Dr. Care-Relax, we've got your back!