STRESS MANAGEMENT WITH MASSAGE CHAIRS
In today's fast pace world, the awareness of stress management exists, however many times we seem to overlook the importance of actually implementing a wellness routine that helps us live better, reduce stress, enhance mood, give us more energy, and so much more!
You don't need a complete overhaul to improve the quality of your life to reduce stress. In fact, learning how to improve your life can be as simple as incorporating a massage chair in your home for better living and stress management.
If you thought getting a massage was simply a vanity exercise, think again. Experts widely agree that chair massage therapy holds benefits to mental and physical health from stress relief and pain management to increasing blood flow for bodily healing and building a strong immune system to stay healthy.
Clinical Studies with Massage chairs
There have been clinical studies that show research as to the response of stress and stress reduction with the use of chair massage and luxury massage chairs.
Here is a study that shows the positive association of how massage chairs can help reduce stress. Here is an overall view quotes from the study listed in an article published by NIH and from Science Direct.
From the NIH (National Institute of Health)
There is a high prevalence of moderate-to-high levels of chronic stress among nurses, as well as an occurrence of musculoskeletal disorders.
Purpose
To evaluate the effectiveness of chair massage to reduce chronic stress and musculoskeletal pain in the Oncology Nursing team.
Intervention
The massage group received two chair massage sessions lasting 15 minutes, twice a week, for three weeks.
Conclusion
Chair massage reduced stress and pain interference in the team's daily life activities, bringing a positive impact in the context of work stress and pain in Oncology nursing professionals.
From Science Direct
Objective
Since the clinical benefits of a massage chair have not been fully elucidated, we aimed to assess the effects of the long-term use of a massage chair on stress measures in adults.
Results
The use of the massage chair was associated with a decreasing trend in serum cortisol levels at 1 p.m. (-2.68 ug/dL, p = 0.059). Serum DHEA-S levels significantly decreased with the intervention (-9.66 ug/dL, p = 0.003). In addition, the perceived rate of depression and health status considerably improved following the intervention.
Conclusions
Chronic stress in adults could be effectively managed using a massage chair.
The use of Massage chairs
The evolution of today's luxury massage chair models presents many choices like 3D vs 4D massage chairs to S-track vs L-track frames to give you the exact experience you need.
In fact, the state of the art technology that now allows massage chairs to deliver full body human like massage experiences has given rise to the popularity and recognition of the benefits of massage therapy at home along with the specific features and functions to look for when shopping for a massage chair.
Worried about the personalized attention your body needs? There are massage chairs like Dr. Care Massage chairs that use body scanning technology and other massage chair features to deliver a custom-tailored experience to help with relaxation before or after a long day!
How do massage chairs chairs help with stress, anxiety, injury and more?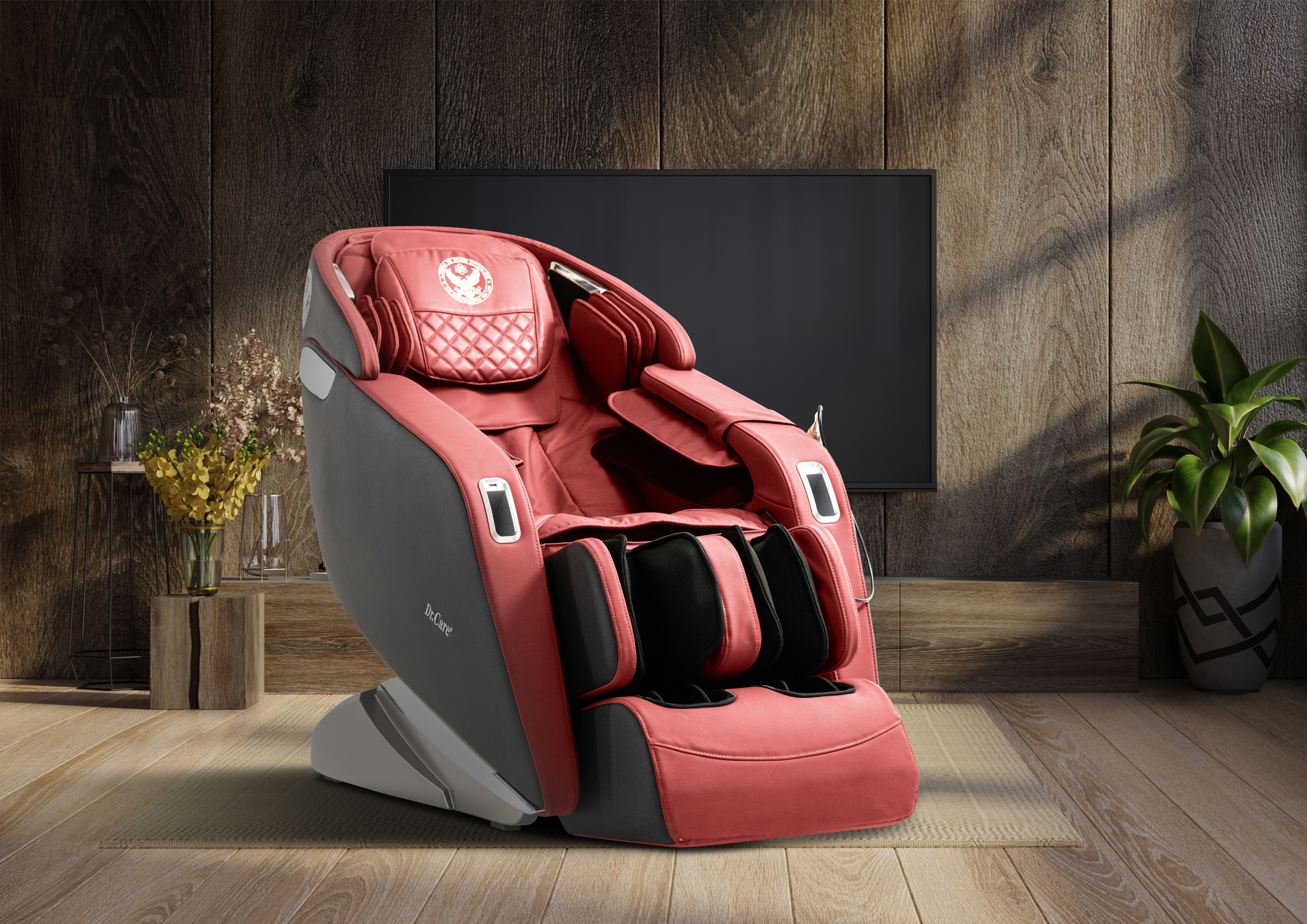 Take a look at these possibilities for how to live better and improve your life with help from a Dr. Care massage chair to see the benefits they provide:
Using massage chairs for back pain relief

help with memory and cognitive function

Getting a massage for stress and anxiety

Recovering from a sports injury using a massage chair

Increasing flexibility and mobility with massage

Helps in circulations in conditions like Diabetes

Improving sleep quality in massage chairs

Improves muscle and joint pain from arthritis

Help in lower-back to foot pain like in sciatica

Increase range of motion
Note: Before beginning a new treatment for health conditions of any type using a high-end massage chairs including Dr. Care massage chairs, consult your doctor to ensure it's safe for you to do so.
BODY PAIN
The first, and most commonly sought, way massage chairs can contribute to how to improve your life is through back and body pain relief.
Body pain is an extremely common health ailment with over 82% of adults showing symptoms associated with stress from body and at some point in their lifetime.
Today's luxuryDr. Care massage chairs help with how to improve your life by releasing muscle tension and helping your body stay loose. This lets muscles heal more quickly and can evenly have a positive impact on your mental health, alleviating heightened stress levels that accompany physical pain as well as increased mental and physical stress relief.
You brain identifies pain pathways through your nervous systems. Every time you experience pain, it sends a signal to your brain, which then associates with a negative, stress related response. A massage helps decreasing the stress response and begins to create a break in the negative association to pain.
Heat Therapy
Other features like full body spa heating seen in a Dr. Care Massage chair enhance their ability for how to improve your life providing back pain relief, as well.
Heat therapy has been shown to be effective at treating back pain, adding to the benefits of owning a massage chair.
Some of the benefits of heat therapy from a full body massage chair stem from:
Heated lumbar support for alleviating back pain and muscle tension

L-track hip and glute massage for back pain relief

Increased blood circulation for tissue healing

Relaxing muscle spasms that cause back pain
Getting a Massage for Anxiety and Stress
One of the most desired ways for how to improve your life with help from a luxury Dr. Care massage is getting a massage for anxiety and stress relief.
A variety of studies over the years have shown that massage helps lower cortisol levels and increase serotonin and dopamine levels, making it a popular method for natural anxiety relief.
Beyond considering cortisol levels and their role in stress, using a high-end Dr. Care massage chair may also contribute to daily pain management, boosting serotonin levels to elevate your mood, and alleviating muscle tension. The balance in your hormone levels can make the difference in significant decrease in daily life stress or chronic pain.
Recovering From a Sports Injury in a Massage Chair
Learning how to improve your life isn't just centered on pain relief or stress management. Finding effective recovery tools for athletes and active individuals is important, as well.
Whether you're looking for a new addition to your post-workout recovery routine or faster ways to recover from symptoms associated from sports injury, using a Dr. Care luxury massage chair may help!
Whether you're working out or playing on the field, sports injuries do happen. The key is finding ways to improve your life with faster healing to get you back up and on your feet in the least amount of time. With the plethora of massage chair benefits you could experience, integrating one into your sports injury treatment could help you expedite your route to a full recovery. Also incorporating a Dr. Care massage for sore muscles after strenuous physical activity can help with recovery and increased function of muscle and body recovery. Dr. Care massage chair can help in more ways than one!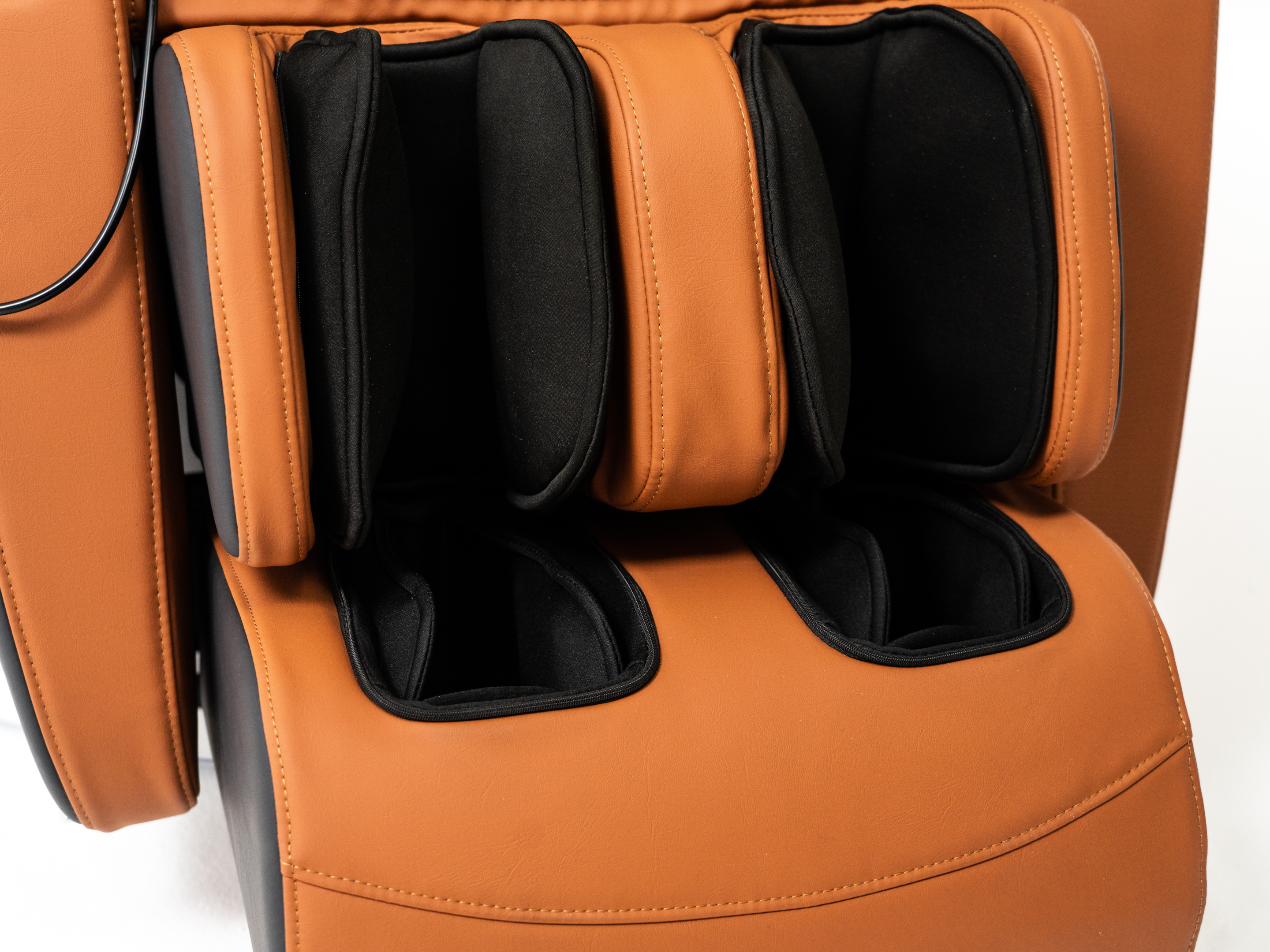 Increasing Flexibility and Mobility in a Dr.Care chair massage
Flexibility and mobility are two of the most important elements of our daily lives. While we may not specifically think about them, the combination of these two factors is what allows us to move, jump, run, and otherwise participate in daily activities. Dr. Care massage chairs have Yoga stretching programs along with features like zero gravity
Dr. Care massage chair can help with how to improve your life, once again, with their potential to also relieve stress, decrease heart rate, reduce blood pressure, increase positive health, help with chronic pain, and more!
Whether you're an athlete looking to stay limber, recovering from an injury, or someone with limited mobility looking to improve your quality of life, different types of massage programs can help you along the way. These automatic programs can help strengthen your core, increase mobility, practice good posture, and exhibit better muscle coordination.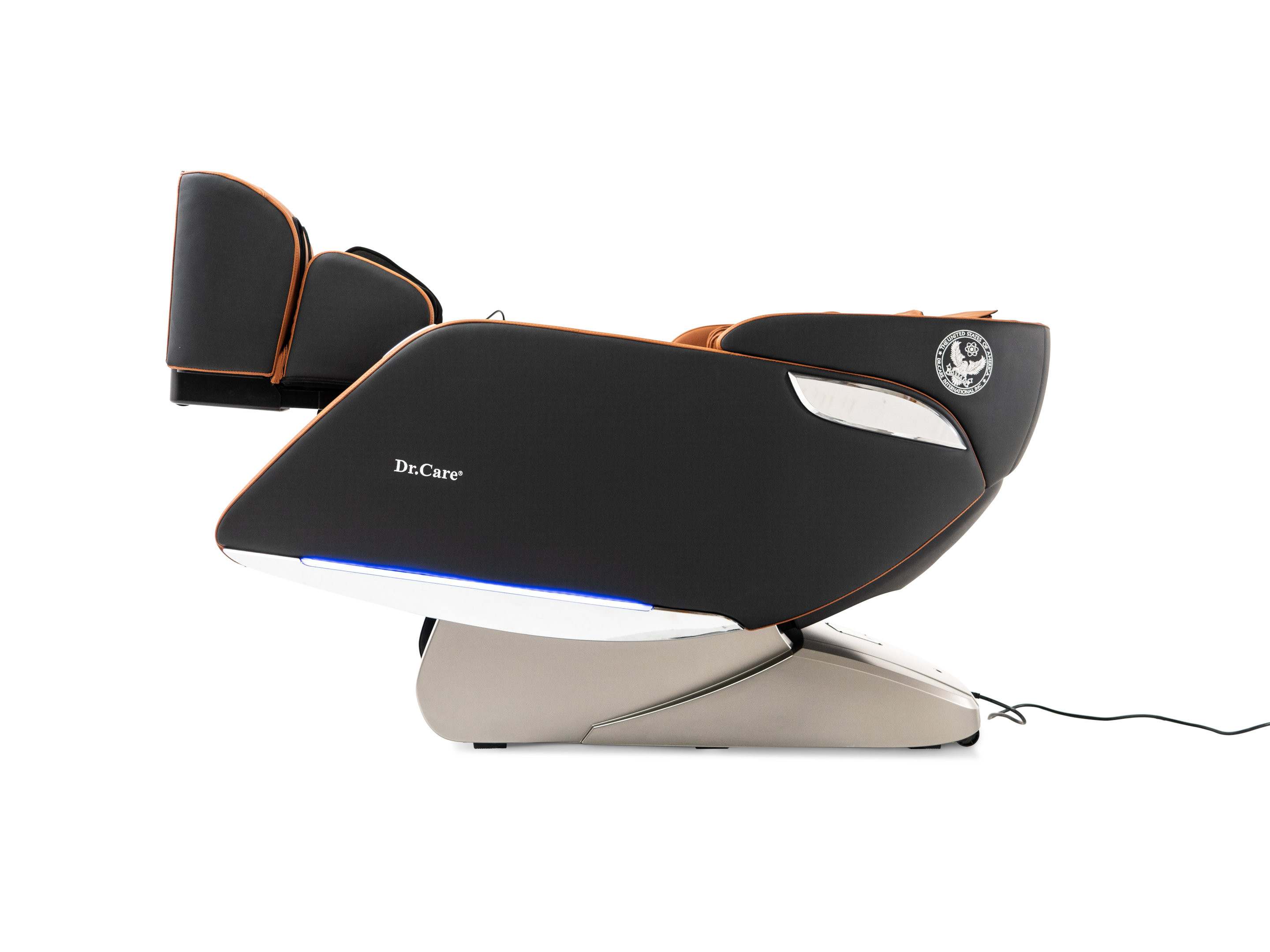 Better Sleep Quality after a Dr. Care chair massage
Last, but not least, in our exploration of how to improve your life with help from a luxury massage chair from Dr. Care comes better sleep quality. While we don't recommend sleeping in your high-end massage chair, a massage session before may directly contribute to your ability to fall asleep faster and awaken more rested hence leading to a more well rested and positive deep sleep experience.
Finding ways to get better sleep and better quality is crucial to your mental and physical health. The features of a full body massage chair provide the ultimate self-care experience with a massage session that can directly impact factors that affect sleep such as stress, pain, and relaxation and psychological balance, muscle healing, reducing stress, heal stress on the nervous system, lower blood pressure, decrease cortisol levels, along with positive associations with overall stress management .
Learning how to improve your life with help from a luxury massage chair brings the benefits of massage therapy to the privacy of your home. Instead of having to make expensive regular appointments fit into your already-packed schedule, choosing a massage chair for your home lets you experience the benefits whenever you need them. Practicing self-care has never been easier! Try one out for yourself and experience the difference a luxury Dr. Care massage chair can make in your everyday life.